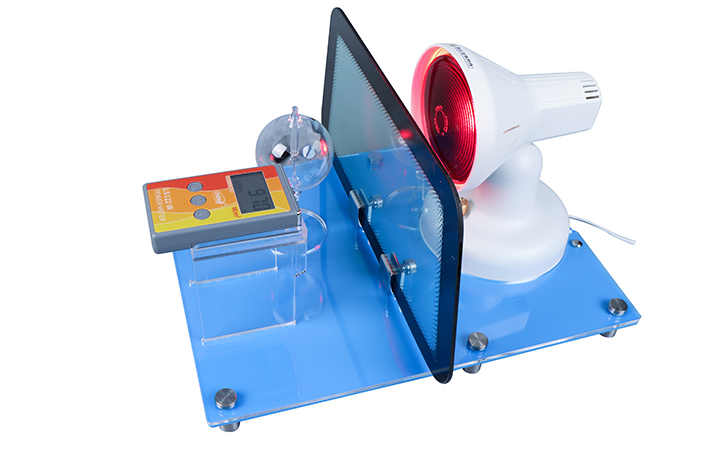 SK1150 Window Tint Sales Kit
Demonstrate the heat insulation performance of solar film, heat-insulating glass and other light-transmitting materials
Visually demonstrate the heat insulation effect of different materials
Equipped with plexiglas booth for easy installation
SK1150 window tint sales kit is professionally used to demonstrate the heat insulation performance of sun film, heat insulation glass and other light-transmitting materials. It can intuitively feel the heat insulation effect of different materials by observing the data on the instrument or the blade speed in the glass radiometer, and experience the performance difference of different grades of sun film, heat insulation glass and other products. The instrument is equipped with Philips 150W infrared light source with adjustable light intensity size for simulating the infrared rays in outdoor sunlight, and equipped with plexiglass booth for easy installation.
Note: This kit does not include the LS122 infrared power meter, which needs to be purchased separately.
Packing
| No. | Product | Quantity | Unit |
| --- | --- | --- | --- |
| 1 | Plexiglass booth | 1 | pcs |
| 2 | 150W Philips infrared light | 1 | pcs |
| 3 | Glass radiometer | 1 | pcs |
| 4 | User Manual | 1 | pcs |
| 5 | Certification card | 1 | pcs |

After unpacking, please first place the accessories according to the above diagram. The name and function of each accessory are explained below, and the serial number below corresponds to the serial number in the diagram.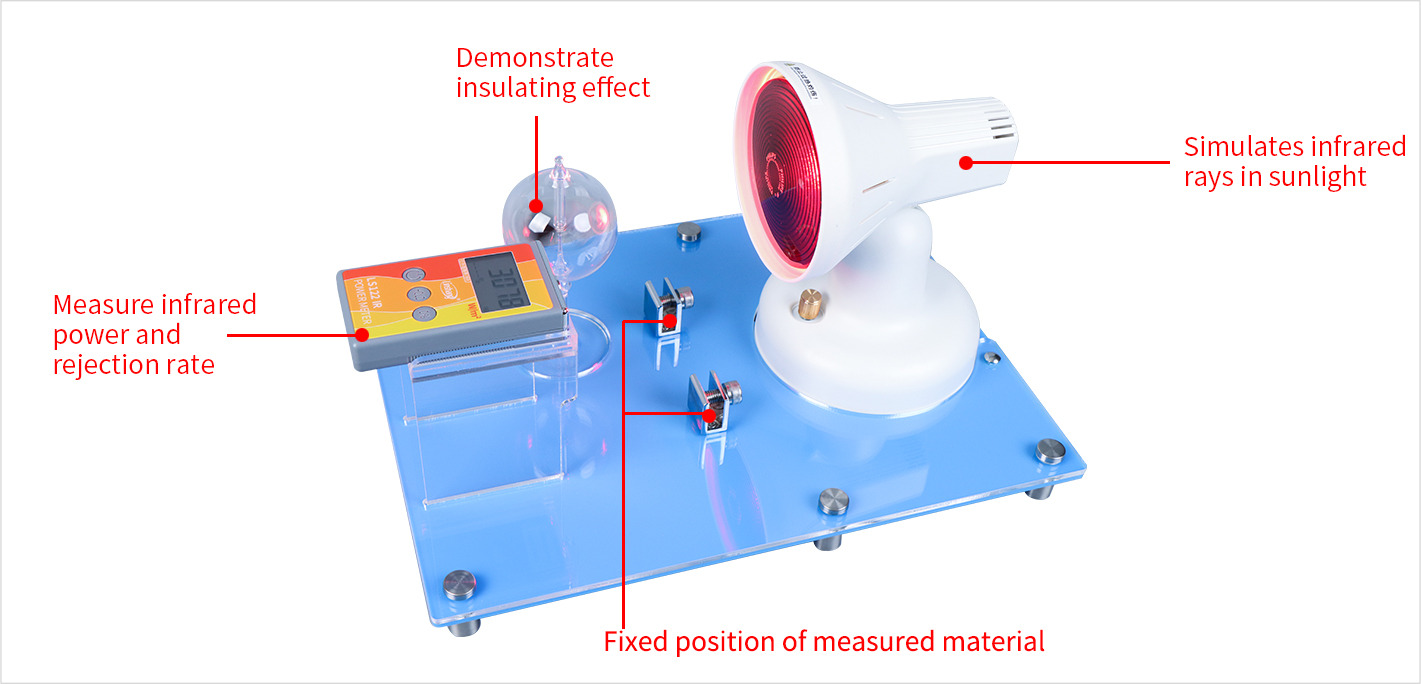 Glass test slot
It can be used to fix insulated glass, film glass and other materials, the width can be adjusted by screws, supporting up to 10mm glass.
150W Philips infrared light
Using genuine Philips infrared lamp, the infrared intensity can be manually adjusted by the knob switch after turning on the light, used to simulate the infrared rays in the sunlight.
Glass radiometer
When the infrared ray irradiation to the glass radiometer, the blade will rotate, the speed and infrared intensity is proportional, if the use of better insulation materials to block infrared, the blade rotation speed will be significantly reduced.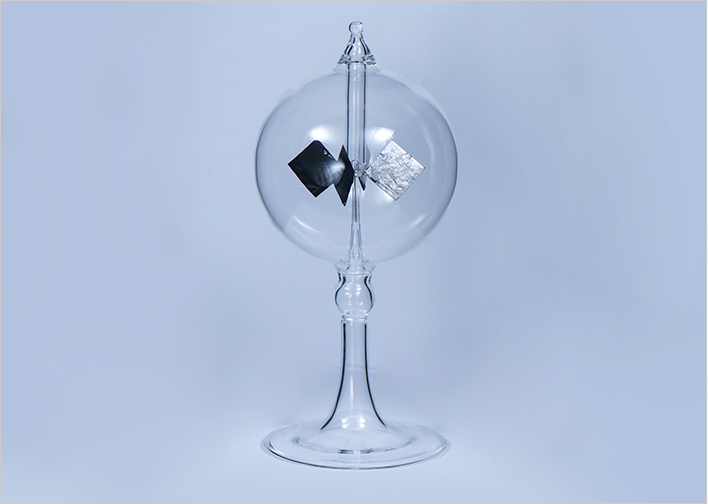 LS122 Infrared power meter
It is an instrument that receives infrared rays and measures the intensity of infrared rays through the material under test. By putting in the data before and after the material, the infrared rejection rate of the sample can be calculated.
Your product information request
Please let us know your requirements and we will be in contact with you shortly!