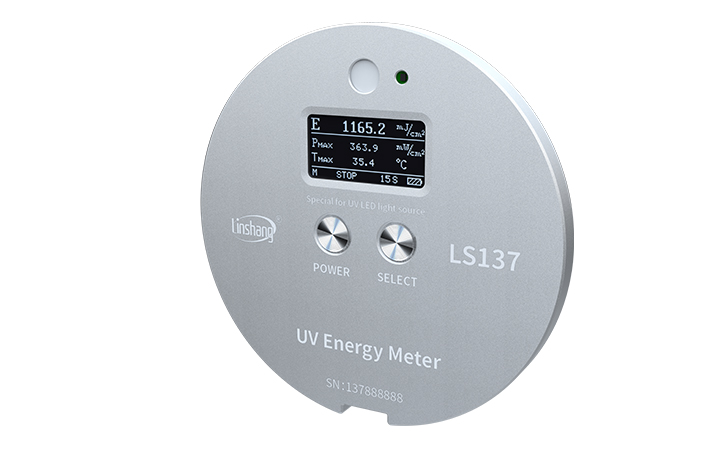 LS137 UV Energy Meter
Suitable for UVLED light sources
Response range: 340nm-420nm, calibrated at 395nm LED
7.6mm thickness and 102mm diameter , simple operation
Long-term for high temperature resistance
LS137 UV energy meter can simultaneously display UV intensity, UV energy and temperature value, suitable for measuring wavelength of 365nm, 375nm, 385nm, 395nm, 405nm and other UVALED light source. Mainly used for UV drying machine, curing machine, mobile phone UV coating machine, exposure machine, printing machine and other equipment of UV radiation intensity and energy detection. The instrument has a measuring range of up to 40000mW/cm2, and can measure UV intensity, energy and temperature at the same time. The UV energy meter can be measured in narrow spaces with simple operation. Equipped with a high temperature protective cover, still operate in high temperature environment.
LS137 UV energy meter is specialized for UVLED light source , if you need to measure high pressure mercury lamp halogen lamp and other light source, please choose LS136 UV energy
Parameter
| Parameter | LS137 UV Energy Meter |
| --- | --- |
| Spectral range | 340nm - 420nm, calibrated at 395nm LED light source |
| Power measuring range | 0-40000mW/cm² |
| Power resolution | 1mW/cm² |
| Energy measuring range | 0-999999mJ/cm² |
| Energy measuring accuracy | ±10%, ±5% (typical) |
| Sampling speed | 2048 times/second |
| Recording period | 32 min |
| Power supply | Rechargeable lithium battery 3.7V@400mAh |
| Display | 128X64 Dot matrix OLED |
| Dimension | Diameter 102mm* thinkness 7.6mm |
| Weight | 136g |
Wide spectral response range
LS137 has a wide spectrum response range of 340nm-420nm, suitable for measuring 365nm, 385nm, 395nm, 405nm and other wavelengths of UV LED light source.
Energy, power and temperature are measured simultaneously
Real-time power value and real-time temperature value can be dynamically displayed during measurement.The energy accumulation value, maximum power value and maximum temperature value are displayed after the measurement.
Portable and compact
With the thickness of 7.6mm and diameter of 102mm, LS137 is suitable for narrow measuring space.
Two measurement modes available
In automatic mode, trigger and end measurement automatically, measure curing time and energy value accurately; In manual mode, energy value of multiple curing light sources can be measured.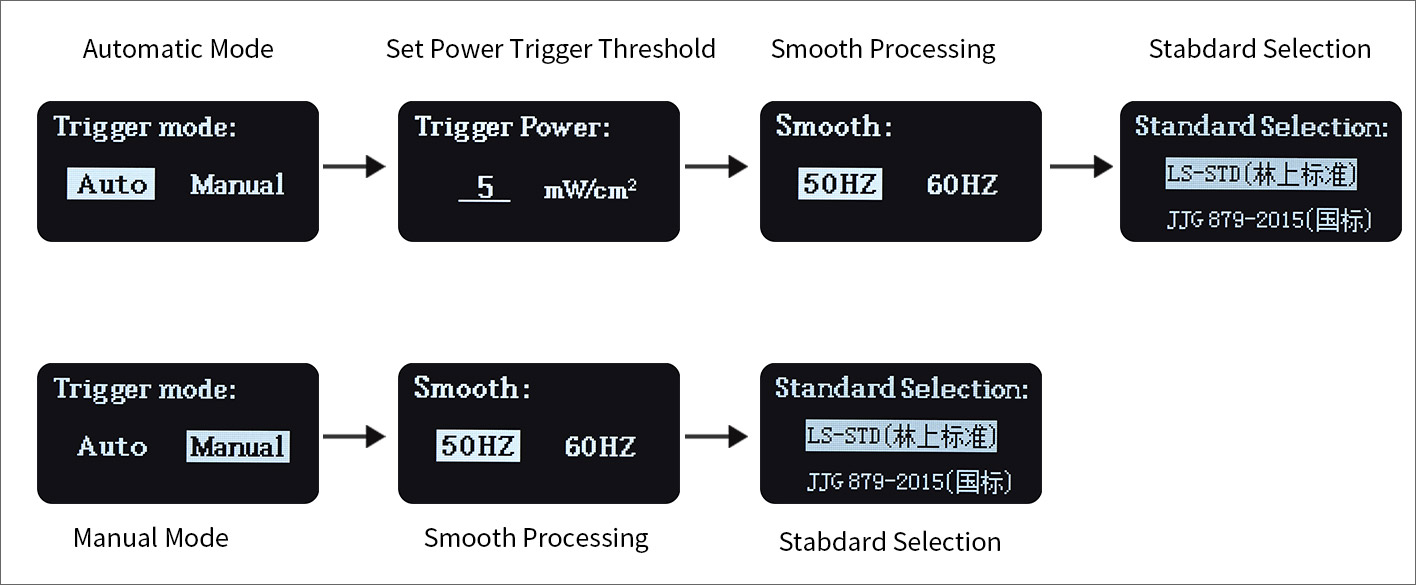 High temperature protection cover
With high temperature protection cover which is factory-equipped, long-term operate under high temperature resistance.




Qualifications and Standards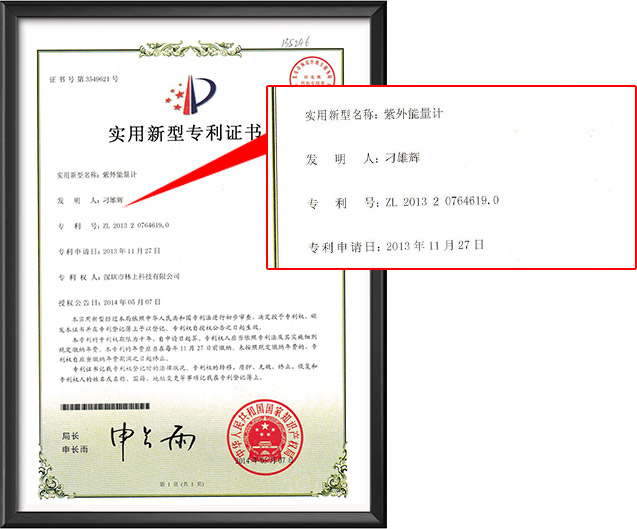 Packing
| No. | Description | Quantity | Unit |
| --- | --- | --- | --- |
| 1 | LS137 UV Energy Meter | 1 | pcs |
| 2 | USB cable | 1 | pcs |
| 3 | DC5V power adapter | 1 | pcs |
| 4 | User manual | 1 | pcs |
| 5 | Certificate/Warranty card | 1 | pcs |
| 6 | High temperature protective cover | 1 | pcs |
| 7 | Plastic engineering box | 1 | pcs |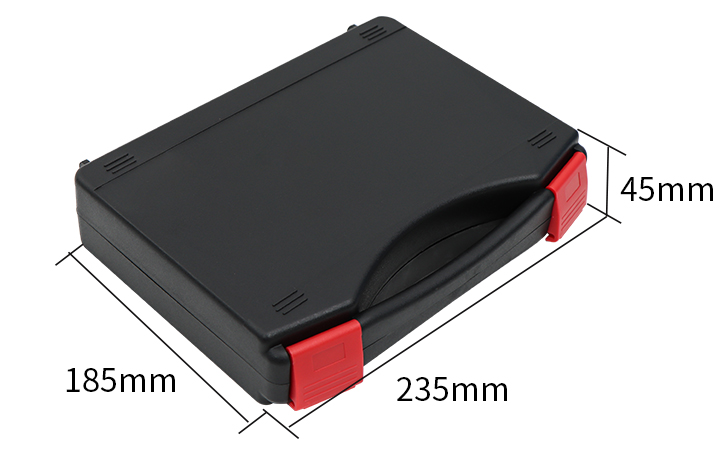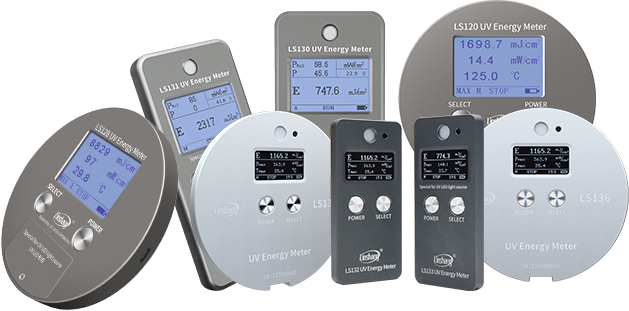 UV Energy Meter Selection
More about UV Energy Meter price, product selection, parameter comparison and FAQ
Your product information request