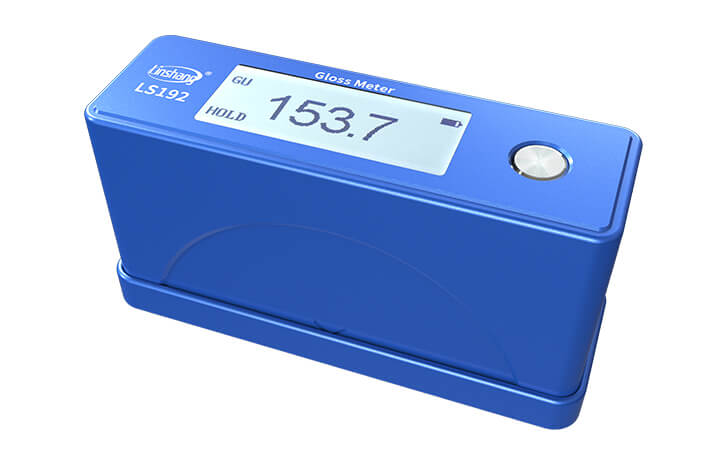 LS192 Gloss Meter
In line with Chinese Grade 1 gloss meter standard
Universal angle 60°, large range up to 1000GU
Provide free PC software
Automatically judge whether the data is qualified in QC mode
LS192 is a hand-held gloss meter with universal measuring angle 60° and its measuring range is 0-1000GU. The instrument is widely used in surface gloss measurement on paint, coating, metal, ceramics, stone, printed material. It's so convenient that you can use even without pressing button.  QC mode is optional to conduct quick QC process. Intelligent data statistics and test report can be generated by connecting PC software. 
Application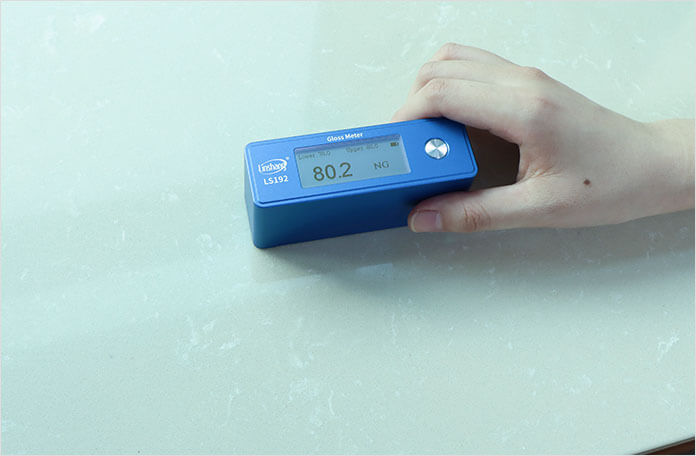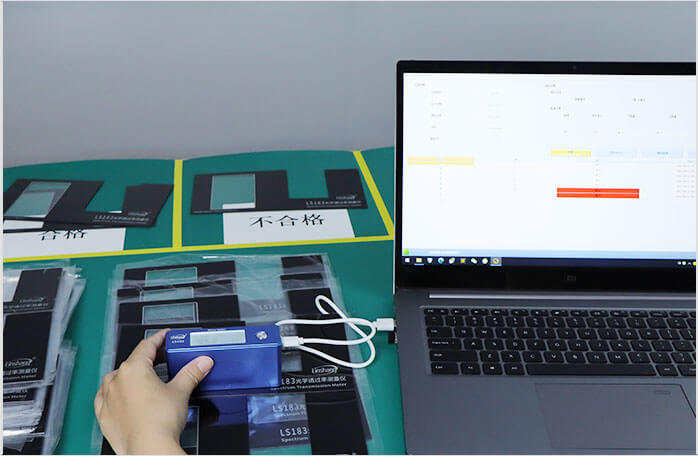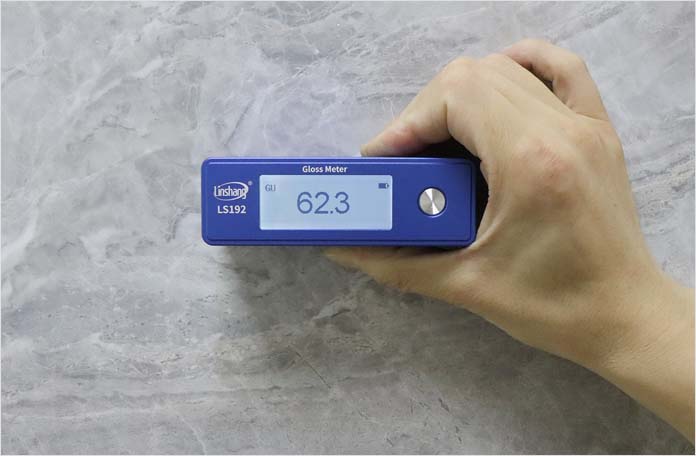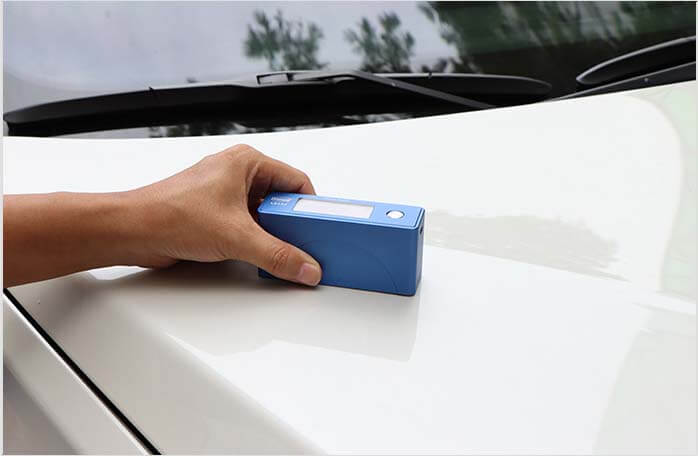 Parameter
Parameter
Value
Measure angle
60°
Measuring Light spot
9mm*15mm
Minimum test material size
20mm*10mm
Test Range
0-1000GU
Resolution
0.1GU
Repeatability
0-100GU:±0.2GU
100-1000GU:±0.2%
Reproducibility
0-100GU:±0.5GU;
100-1000GU:±0.5%
Zero error
0.1GU
Error of indication
0-100GU:±1.5GU
100-1000GU:±1.5%
Battery capacity
rechargeable lithium3.7V@1000mAh
Display
192×64
System language
Chinese(Simplified), English
Charging interface
USB(Type-C)
Data Interface
USB
Size
102*35*51mm
Weight
About 300g
Working temperature
10~45℃,0~85%RH(no drew)
Storage temperature
-10~60℃,0~85%RH(no drew)
Easy to operate
The instrument is easy to use. All you have to do is to put the instrument on the surface of the material and read the result in the screen
Adopting the D65 light source to make sure the accurate measurements
The instrument uses the D65 light source and the spectral response curve of receivers conforms to the fuction of photopic vision V(λ), ensuring more accurate measurements of colored objects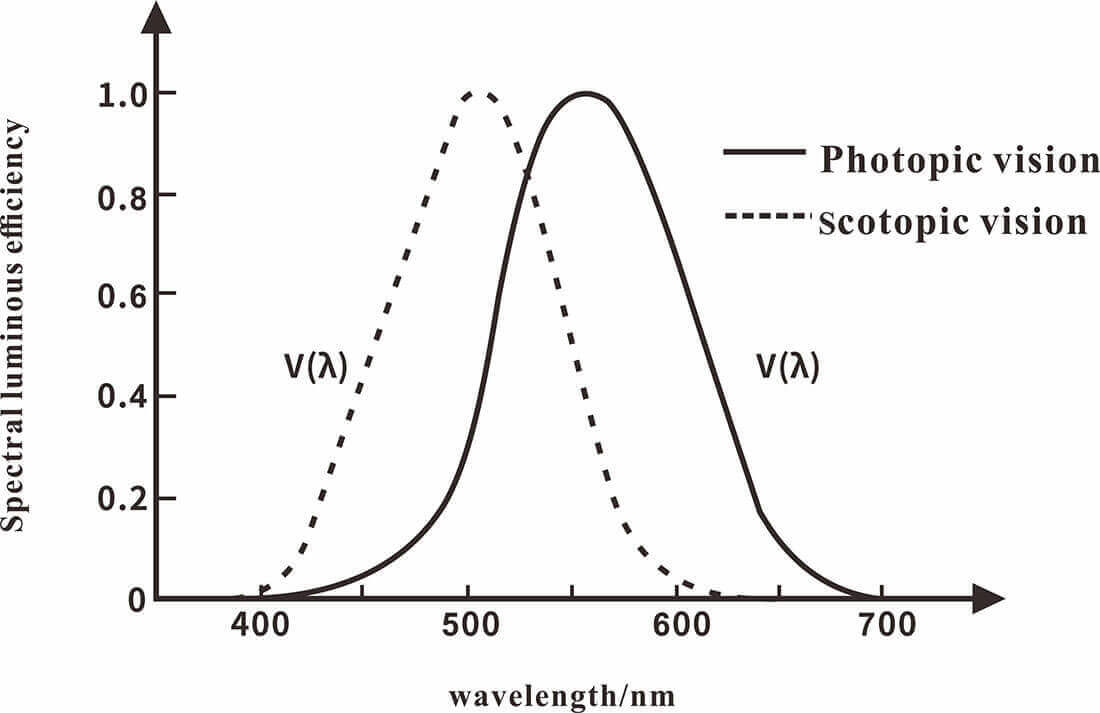 Precise measurement
The accuracy of the device in the full range meets the Grade 1 gloss meter standards, which guarantees to pass the inspection of the authoritative Chinese metrology organization. Great repeatability: ±0.2GU for 0-100GU; ±0.2% reading for 100-1000GU
| Categories | Standard Gloss Meter | Grade 1 Gloss Meter | Grade 2 Gloss Meter |
| --- | --- | --- | --- |
| Stability | 0.2GU | 0.4GU | 1.0GU |
| Zero Error | 0.1GU | 0.2GU | 1.0GU |
| Indication Error | ±1.0GU | ±1.5GU | ±2.5GU |
Dual Mode
LS192 has dual measurement modes that are applicable to different occasions. One is normal mode in which you can quickly read measurement results after putting the instrument on the material. Another is QC mode in which it can automatically judge whether the result is qualified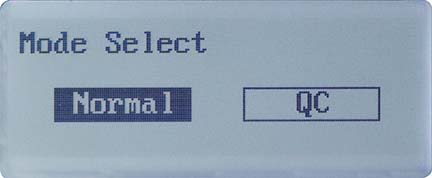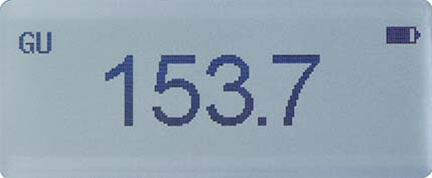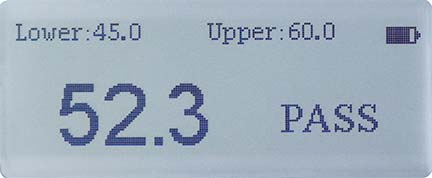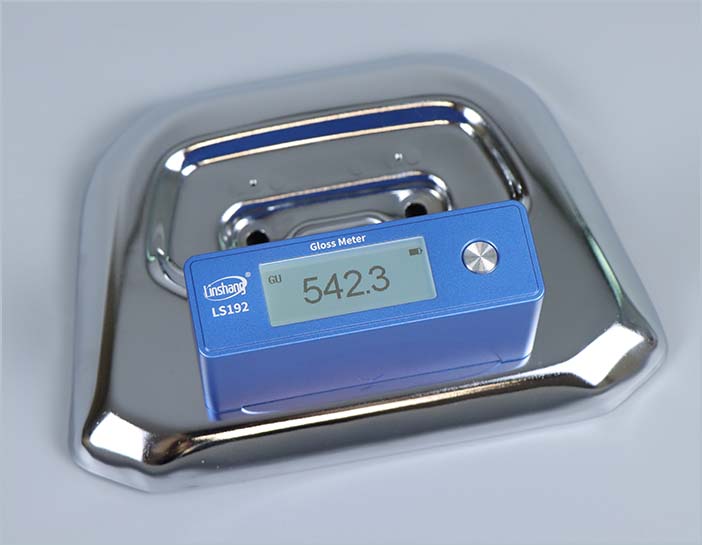 Portable and Smart
The instrument shell made of aluminum is small and convenient to carry out
Powerful PC software support
Equipped with PC software ( supporting Windows only), LS192 can measure, generate and print test report by connecting with PC software




Qualifications and Standards
LS192 gloss meter conforms to following standards
ISO2813,ISO7668,ASTM D523,ASTM D2457,DIN 67530,GB/T9754, GB/T13891,GB/T7706, GB/T8807, also meeting all the requirements of 1st class working machine calibration in JJG 696-2015 Verification Regulation of Specular Gloss Meters and Gloss Plates.
Certificates

Operation
Software download
Use software to measure, set parameters, generate report and print test report by Connecting PC via USB cable( PC software only support Windows system).Software can be installed by the options as following: 
run the PC software in the U-disk in the packing, no need of installation; 

download online to save in the local disk, and run after unzipping. Click to download
Gloss meter model selection
More about Linshang gloss meter price, product model selection, parameter comparison and QA
Your product information request
Please let us know your requirements and we will be in contact with you shortly!