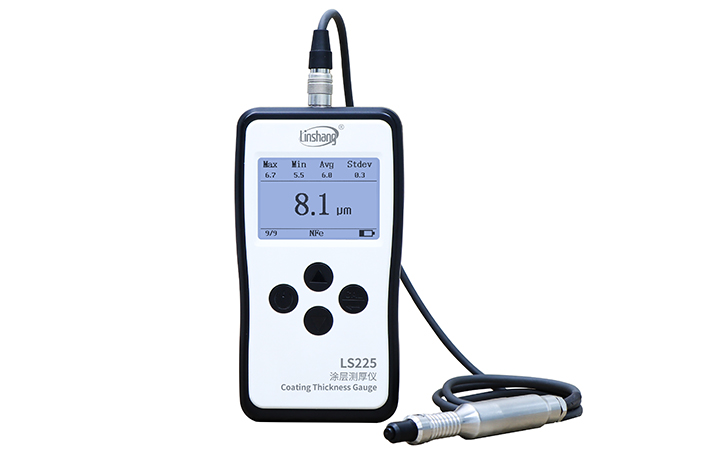 LS225+N1500 Ultra-thin Coating thickness Tester
Test ultra-thin coating thickness below 10μm
Eddy current measuring principle
Measure the anodic oxide layer thickness on aluminum
Measuring range: 0-1500μm
LS225+N1500 is a split type plating thickness tester, which consists of the host and the digital probe N1500. It adopts the eddy current induction principle and has ultra-high measurement accuracy and repeatability which is especially suitable for measuring ultra-thin coatings and various small-sized work pieces and special-shaped materials.
Video
The introduction of LS225+N1500 plating thickness gauge
Application
The LS225+N1500 plating thickness tester can be used in production inspection, construction acceptance as well as sales and exhibition sites. It can quickly and non-destructively measure the thickness of non-conductive coating on non-magnetic metal substrates. This plating thickness measurement device can be used in industries such as aviation, building materials, machinery, chemicals, engineering and instrumentation, etc.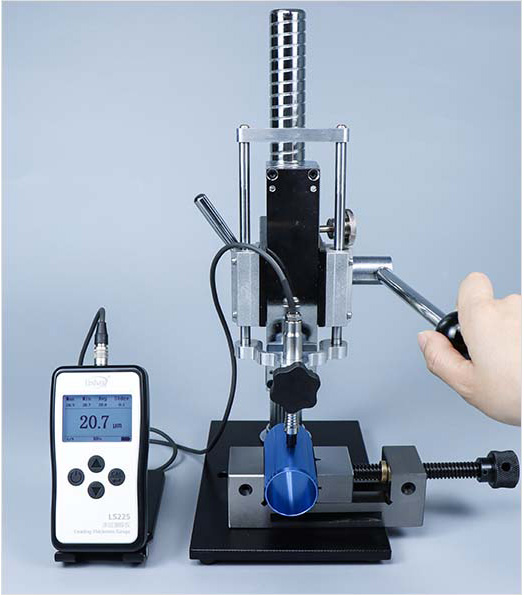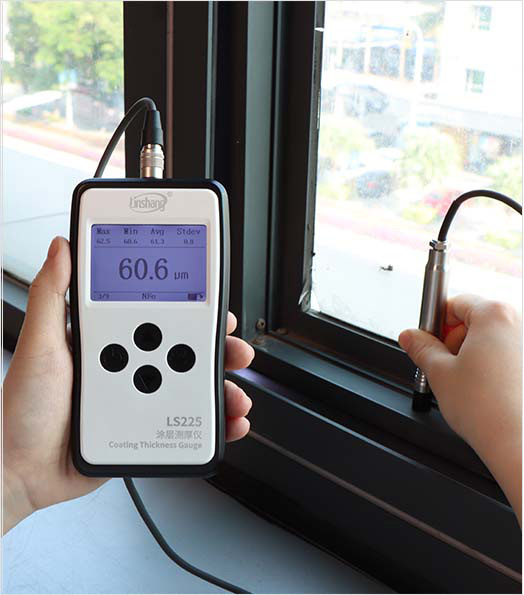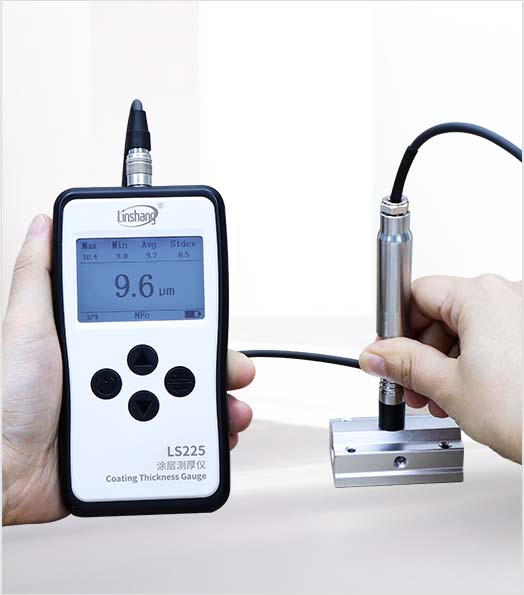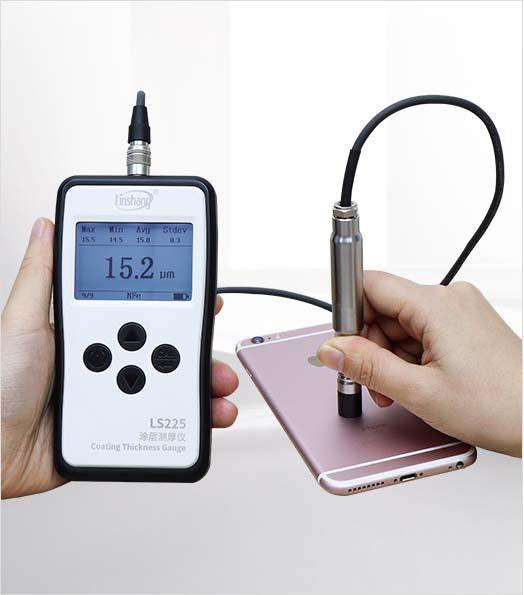 Parameter
LS225 Plating thickness tester host parameters
| Parameter | Value |
| --- | --- |
| Display | 240×160 dot matrix LCD |
| Power supply | 4pcs of 1.5V AAA alkaline battery |
| Operation temperaturerange | 0℃-50℃ |
| Storage temperaturerange | -20℃-60℃ |
| Host size | 148*76*26 mm (L*W*H) |
| Weight (include battery) | 194g |
N1500 probe parameters
Parameter
Value
Measuring principle
Eddy current
Substrate
Non-ferromagnetic metal
Measuring range
0.0-1500μm
Resolution
0.1μm: 0μm - 99.9μm
1μm: 100μm - 999μm
0.01mm: 1.00mm – 1.50mm
Repeatability
≤ ± (0.8%H+0.1μm) Test with fixture, H is the standard value
Accuracy
≤±(2%H+0.3μm) after 5 points calibration, H is the standard value
Unit
μm / mil
Measuring interval
0.8s
Minimum measuring area
Ø = 7mm
Minimum curvature
Convex:1.5mm / Concave:10mm
Minimum substrate thickness
0.05mm
Calibration
Support zero reference adjustment and 1 to 5-points calibration
Probe size
110*15 mm (Without connecting cable)
Probe weight
81g
Digital probe ensures the data stability
N1500 is a digital probe that suitable for measuring the coating thickness and the digital signal is processed on the probe, which is not easy to be interfered by the external environment, ensuring good data repeatability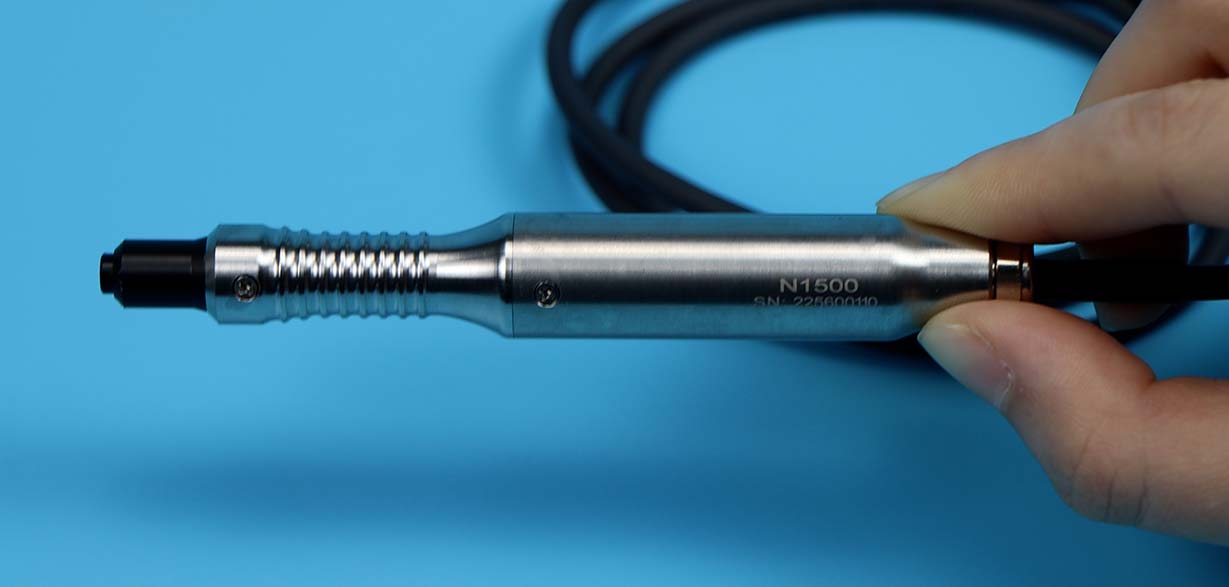 Ultra-thin anodised coatings can be measured
Using digital oscillation technology and high-speed ADC acquisition, the plating thickness measuring instrument can measure ultra-thin coatings below 10μm and ensure accurate and stable data
Continuous measurement support
LS225+F500 coating thickness gauge can continuously takes measurements which is ideal for analyzing large areas and gets one measurement result in 0.4 seconds
Optional fixture and clamp for stable measuring
Purchasing a dedicated test fixture can eliminate the error caused by human factors and the data repeatability can reach 0.1μm
Zero-adjustment and multi-point calibration support
Zero-adjustment and multi-point calibration to ensure more accurate data. LS225+N1500 coating thickness gauge is equipped with a special zero adjustment plate and standard film
Powerful data statistic function
With data statistics function, the plating thickness measuring instrument can automatically count the maximum, minimum, average and the standard deviation of the latest 9 sets of data
Hard probe
The use of high hardness probe and increased durability design can ensure that the instrument has a long service life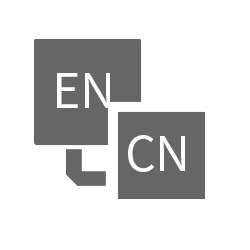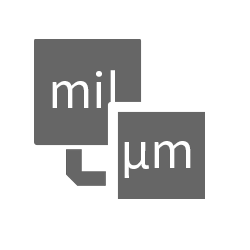 Qualifications and Standards
LS225+N1500 plating thickness gauge conforms to the following standards:
GB/T 4957-2003 Non-conductive coatings on non-magnetic basis metals-Measurement of coating thickness-Eddy current

DIN EN ISO 2808 Paints and Varnishes-Determination of Film Thickness

JJG-818-2005 Verification Regulation of Magnetic and Eddy Current Measuring Instrument for Coating Thickness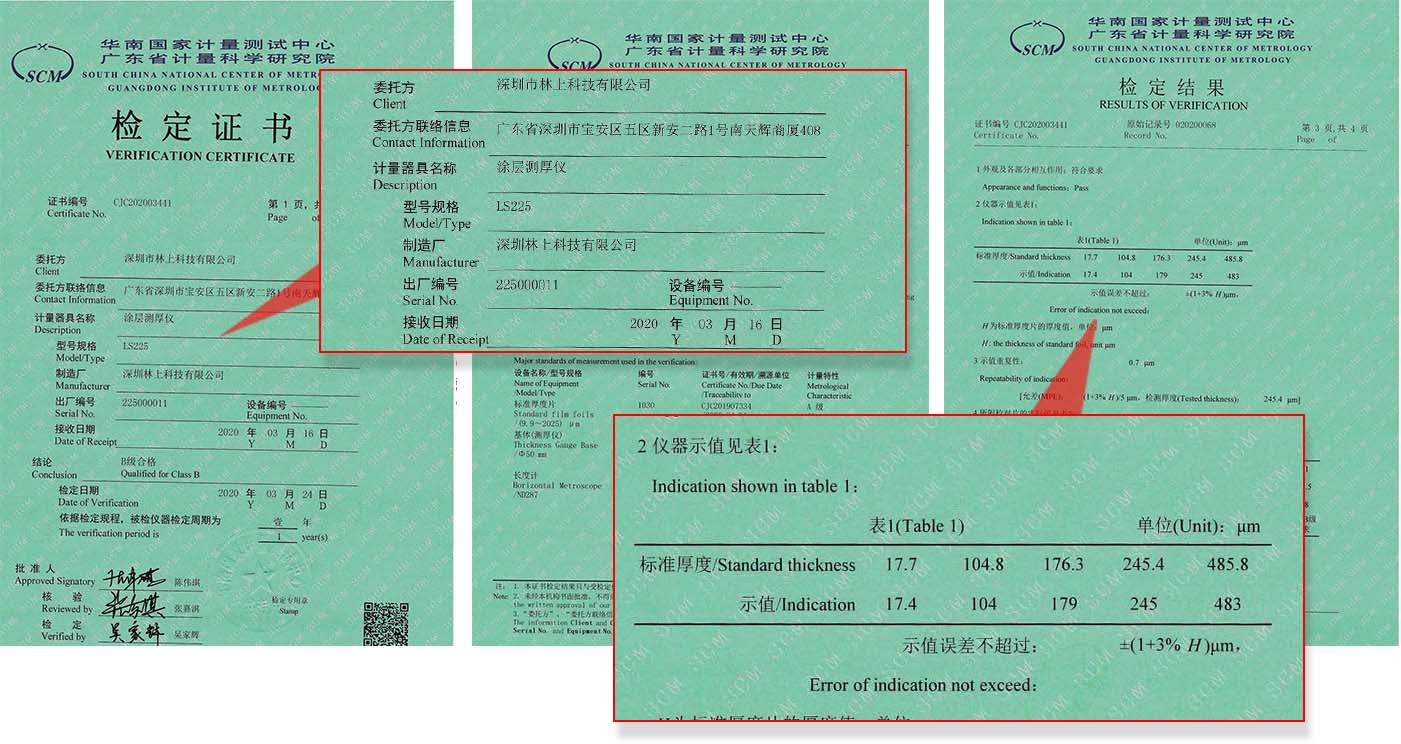 Packing
| No. | Description | Quantity | Unit |
| --- | --- | --- | --- |
| 1 | LS225+N1500 Plating thickness tester | 1 | pcs |
| 2 | N1500 probe | 1 | pcs |
| 3 | NFe zero-adjustment plate | 1 | pcs |
| 4 | Standard films | 7 | pcs |
| 5 | User manual | 1 | pcs |
| 6 | Certificate / Warranty card | 1 | pcs |
| 7 | 1.5V AAA alkaline battery | 1 | pcs |
| 8 | Plastic engineering case | 1 | pcs |
Your product information request
Please let us know your requirements and we will be in contact with you shortly!
FAQ
1. The difference between LS225 and other coating thickness gauges

Compared with several other coating thickness gauges, LS225 has higher measurement accuracy and data repeatability. With a special test fixture, it can be used to accurately measure ultra-thin coatings below 10μm, small size and special-shaped workpieces. It supports zero adjustment and multi-point calibration. The measurement results can be more accurate after calibration through standard films or uncoated workpieces.

If you want to know more about the Linshang coating thickness gauge, Please click "Coating Thickness Gauge Selection and FAQ".