Details
I. LS110 Light Transmittance Meter Introduction
Linshang LS110 wireless split type light transmittance meter is mainly used for light transmittance detection of transparent materials such as glass, acrylic and film. This car window tint light transmittance meter has three independent test units. The displayed visible light transmittance is the average of three measurement data. The instrument use a visible light source to illuminate the tested transparent materials. The sensor detects the incident light intensity of the light source and the light intensity after passing through the tested transparent materials, expressed as a percentage.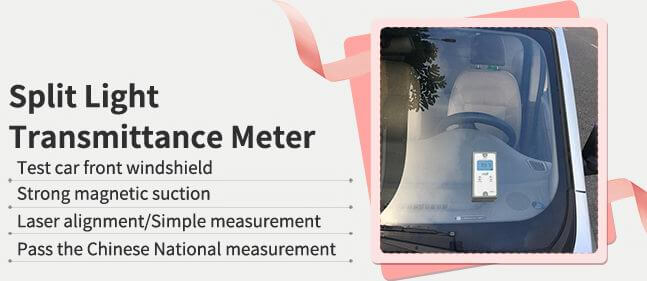 II. LS110 Light Transmittance Meter Application
The LS110 portable light transmittance tester uses a split design. It consists of two parts: the main part (PART I) and the auxiliary part (PART Ⅱ). The main and auxiliary parts have super strong magnetic force and can be automatically closed together. It is widely used in the transmittance test of installed materials such as automobile front shield and curtain wall glass.   
III. LS110 Light Transmittance Meter Parameters
Spectral range
380nm-760nm full wavelength, in line with
CIE photopic luminosity function
Measurement accuracy
better than ± 2% (colorless and uniform
transparent materials)
Resolution
When the measured value is the resolution is 0.1%;
for other ranges,the resolution is 1%
Test samplesize
bigger than 40mm × 40mm
Power supply
Built-in lithium rechargeable battery
Dimension
130mm × 70mm × 84mm (L*W*H)
Weight
630 g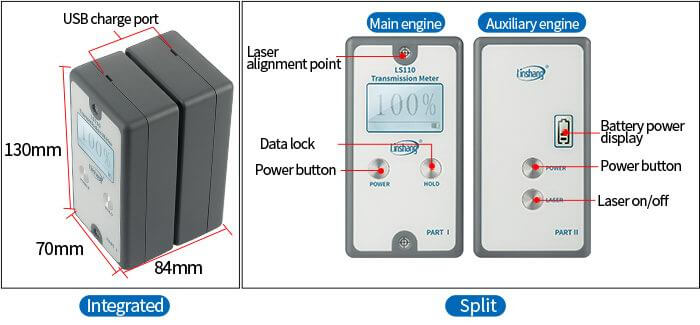 IV. LS110 Light Transmittance Meter Characteristics
1. The split design of the main and auxiliary machines is convenient for on-site measurement, such as the transmittance measurement of the car front windshield and the building glass.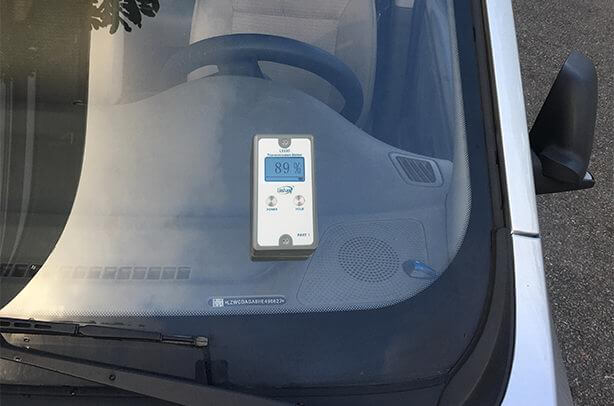 2. It adopts three-way visible light source measurement. The displayed light transmittance is the average value of three-way measurement data. The measurement result has strong anti-interference ability.
3. The car window tint visible light transmittance meter has built-in rechargeable lithium battery. There is no need to replace the battery, the standard one-to-two USB charging cable can be used to charge the main and auxiliary machines at the same time. The instrument is easy to use and environmental protection.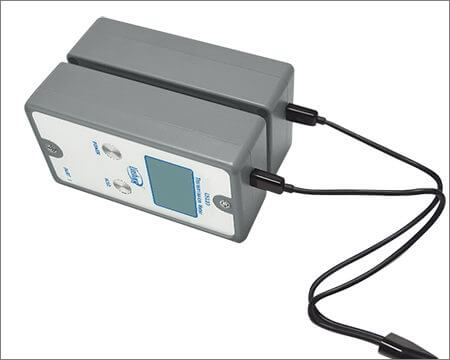 4. The laser alignment function ensures that the main and auxiliary machines are accurately aligned during the measurement process, thereby ensuring the accuracy of the measurement.
5. With test data lock function (HOLD), the light transmittance meter is convenient for data reading.  The data remain on the interface after taking away the test materials.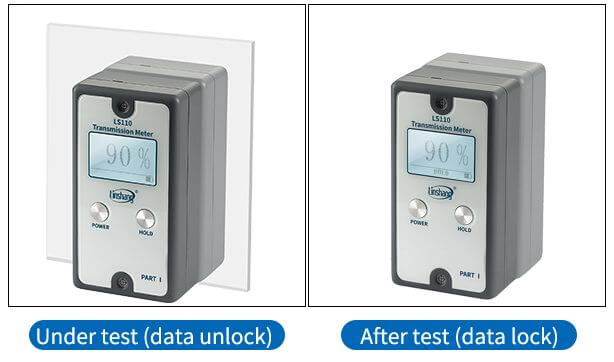 V. LS110 Light Transmittance Meter Qualification and Standard
The LS110 light transmittance meter conform to the following standard "JJF1225-2009 Calibration Specification for Transmittance Meter of Automobile".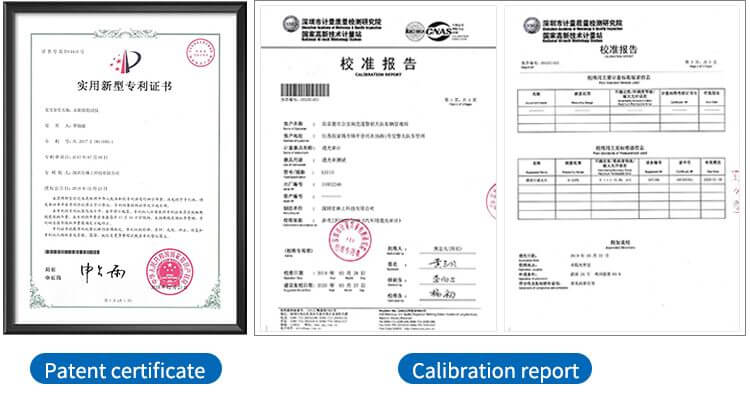 VII.LS110 Light Transmittance Meter Packaging Details
| | | | |
| --- | --- | --- | --- |
| No. | Description | Quantity | Unit |
| 1 | LS110 transmission meter | 1 | pcs |
| 2 | User Manual | 1 | pcs |
| 3 | Certificate / warranty card | 1 | pcs |
| 4 | Charger | 1 | pcs |
| 5 | One to two Charge cable | 1 | pcs |
| 6 | Packing box dimension25*21*7 cm(L*W*H) | 1 | pcs |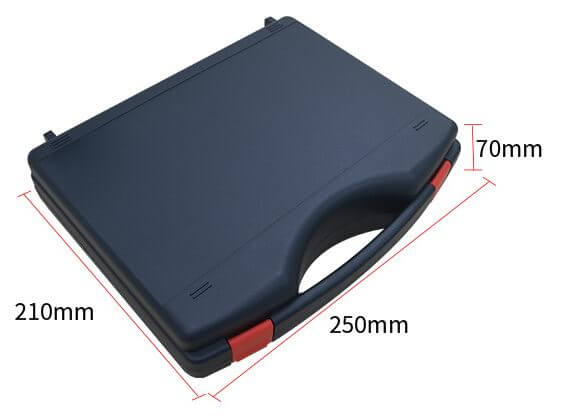 VIII.LS110 Light Transmittance Meter After-Sales Service
The meter has one-year warranty. If the instrument works abnormally, please send the whole instrument to our company for maintenance

Provide users with spare parts and lifelong maintenance services

Provide the users with the meter inspection service 

Free technical support for long term
Manufacturer: Shenzhen Linshang Technology Co.,Ltd. Website: https://www.linshangtech.com/ 
Service hotline: 0755-86263411 Email: sales21@linshangtech.com
For more information about the Light Transmittance Meter  selection, please click article below for details
IX. Recommended products
● Split design with strong magnetic force
● VLT (380-760nm), UV rejection rate (365nm), IR rejection rate (940nm)
● Suitable for measuring all kinds of transparent and homogeneous materials,such as abosorbing window film, automotive windshield, etc
● Light source: 380-760nm visible light, conforms to CIE photopic luminosity function
● High accuracy : better than ± 1% (colorless and uniform transparent materials)
● High or low transmittance materials is measurable (0.001% - 99.8%)
● Thickness of testing sample: <6mm
● Light source: VL(380-760nm), UV(365nm), IR(940nm)
● Select to display rejection rate / transmission / VLT
● Measure window film, stick-film glass, PC material,etc