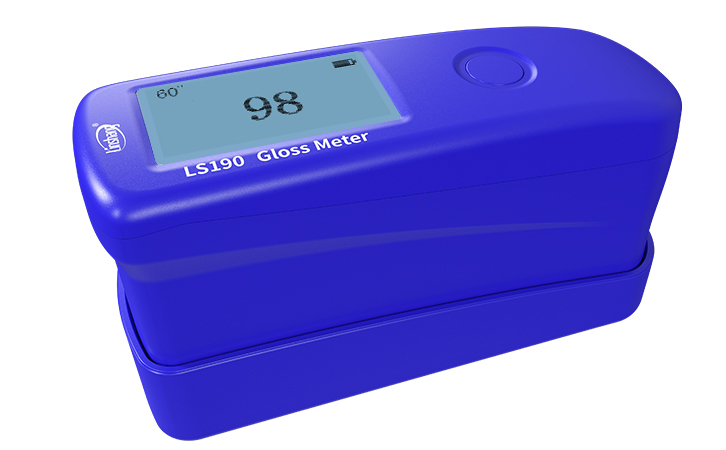 LS190 Gloss Meter
Affordable and economic gloss meter
One movement, one result. Easy to operate
Support QC mode to improve measurement efficiency
Conform to Chinese Grade 2 working machine standards
Video about the features of LS190
LS190 is a handheld gloss meter with a measuring range of 0-200GU. It is professionally used for the surface gloss measurement of paint, coating, ink, plastic, paper, ceramics, stone, metal and other materials. It is easy to use and you can get the measurement results at once after testing under the normal mode. No need to wait. The device can switch the normal mode to QC mode, which can realize quick inspection to improve efficiency.  LS190 gloss meter meets the national standard of secondary working machine which means accurate measurement and stable data.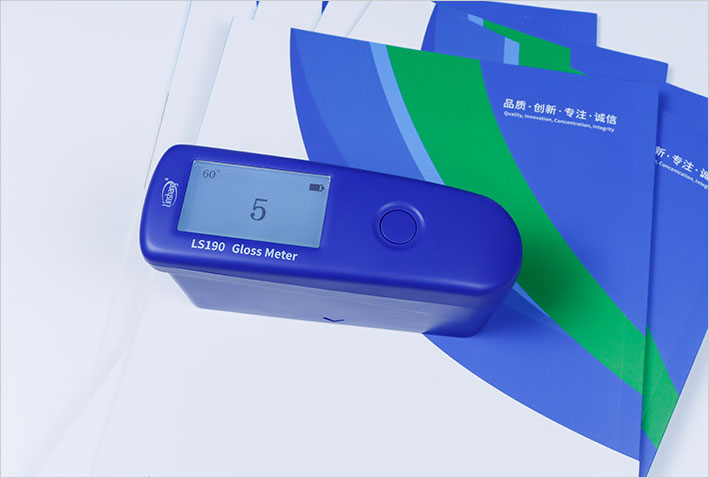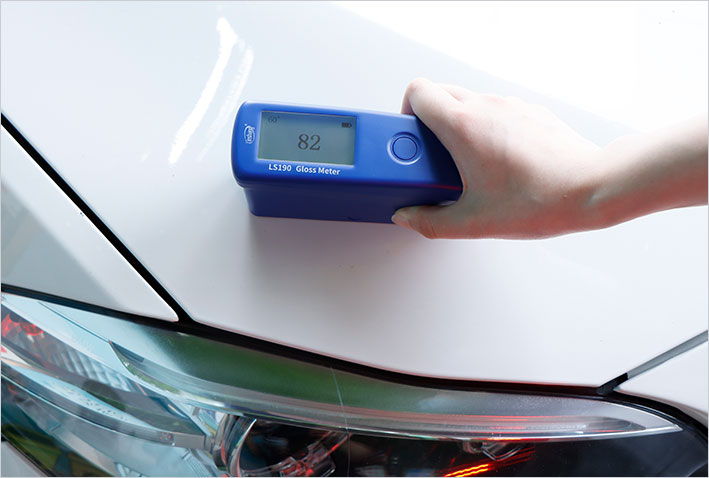 Parameters
Parameter
Value
Measuring Angle
60°
Measuring Light spot
9mm*15mm
Minimum Test Material Size
20mm*10mm
Measuring Range
0-200GU
Resolution
1GU
Repeatability
0-100GU:±1GU
100-200GU:±1%
Reproducibility
0-100GU:±1GU
100-200GU:±1%
Zero Error
1GU
Indication Error
0-100GU:±3GU
100-1000GU:±3%
Power Supply
Lithium rechargeable battery 3.7V@650mAh
Display
240×128 Dot Matrix
Language
Simplified Chinese, English
Charge Port
USB(Type-C)
Data Transmission
USB
Size
140*48*75mm
Weight
About 237g
Working Temperature
10~45℃,0~85%RH (no condensation)
Storage Temperature
-10~60℃, 0~85%RH (no condensation)
Lower price but high quality, worthy
In order to meet the needs of different customer groups, LS190 breaks through the bottom line in price and hits a record low than other gloss meter of Linshang. In terms of quality, it strives for excellence as usual. Each and every Linshang gloss meter has passed:
634 calibration tests
67,300 stability tests
260 hrs of the accelerated aging test
12,000 vibration tests
Accurate, stable and good experience
Adopting the imported chips and sensors with the unique 50-point linear fitting algorithm, its repeatability reaches ±1GU and resolution reaches 1GU that means accurate measurement and stable data which can bring a good user experiences
Conform to Grade 2 working machine standards
The accuracy of the device in the full range meets the Chinese Grade 2 working machine standards, which ensures that it passes the inspection of the authoritative Chinese metrology organization. Not all gloss meters can do it
Adopting the D65 light source to make sure the accurate measurements
The instrument uses the D65 light source and the spectral response curve of receivers conforms to the fuction of photopic vision V(λ), ensuring more accurate measurements of colored objects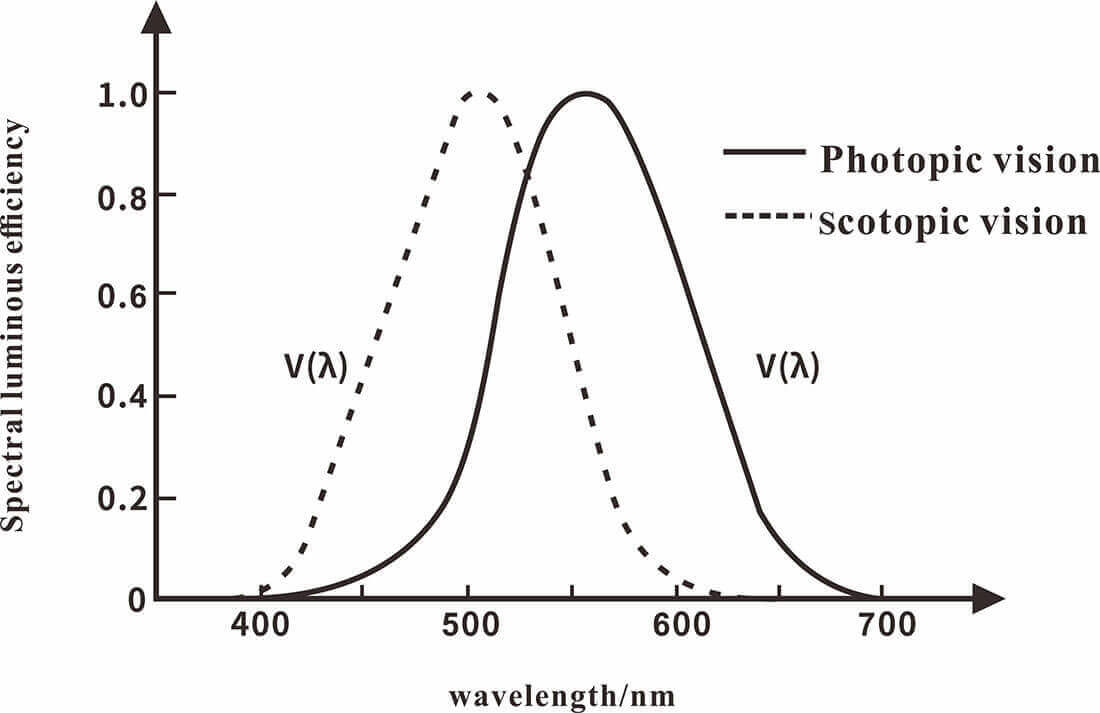 Easy to operate, Refuse to wait
The meter can start measuring directly after turning on, no more extra steps, that is, users can get the measurement results quicly without waiting
QC measurement mode for auto qualification
Besides the normal measurement mode, LS190 gloss meter also supports QC mode in which the user can customize the upper and lower limits for qualification judgment. This mode is suitable for batch testing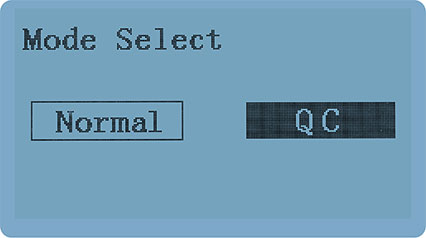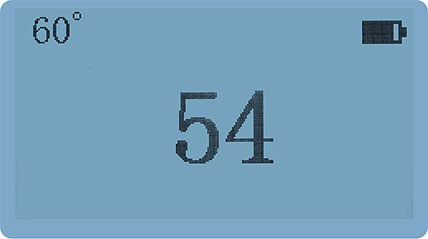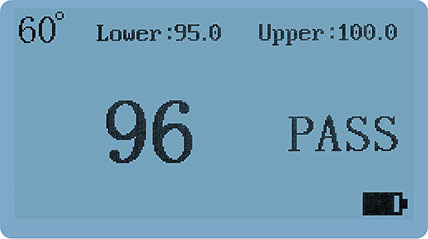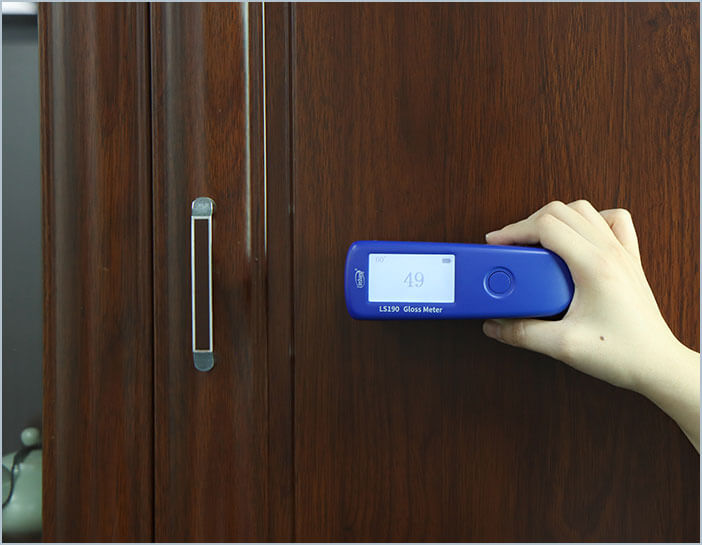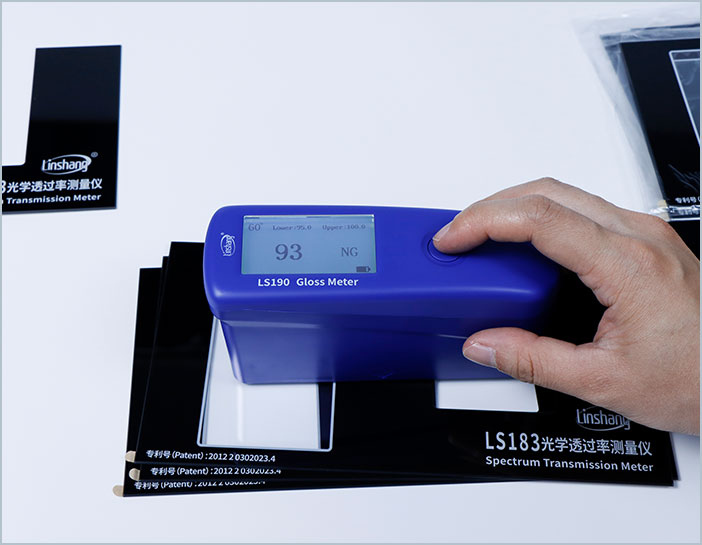 Providing free PC software to generate test reports
The meter provides PC software and supports online measurement. The computer can perform intelligent statistics on the data and generates measurement reports, which makes the measurement more professional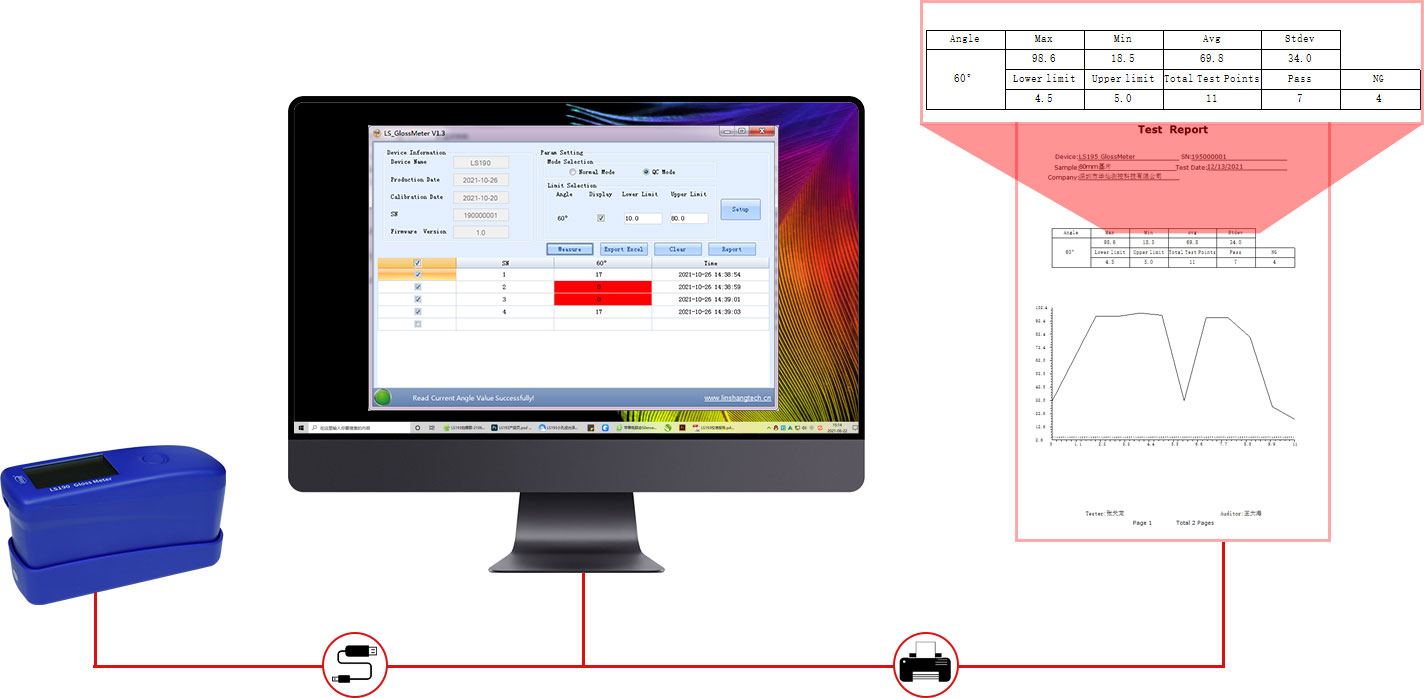 Smooth appearance, and comfortable grip
Blue engineering plastic housing to create a smooth appearance, simple and generous. It fits closely with every thread in your palm, which gives you a comfortable grip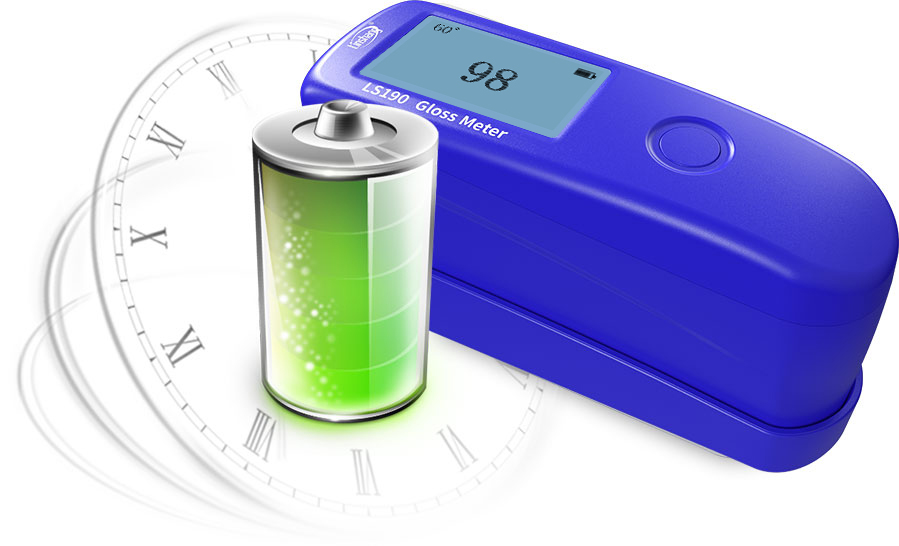 Long battery life, energy saving and environmental protection
Featuring an auto shutdown function, it has a built-in lithium battery characteristic of a long-lasting battery life and continuous measurement of 115,200 times when fully charged



Qualifications and Standards
The LS190 Gloss Meter conforms to the following standards: 
ISO2813, ISO7668, ASTM D523, ASTM D2457, DIN 67530, GB/T9754, GB/T13891, GB/T7706, GB/T8807. 
All device indices have reached the secondary-class working machine standards as stipulated in Chinese JJG 696-2015 Verification Regulation of Specular Gloss Meters and Gloss Plates. 
The LS190 Gloss Meter conforms to the following qualifications:

Software Download
The device can be controlled by the PC gloss meter software after connection with the computer via USB (The software only supports Windows). The software can realize functions such as online measurement, parameter setting, report generation and printing. 
The PC gloss meter software can be installed in the following ways: 
 1) The PC software packed with the device. No need to install, just run directly. 
2) Download the software to the local computer, and run it directly after decompression.Click to download
Gloss meter model selection
More about Linshang gloss meter price, product model selection, parameter comparison and question
Your product information request