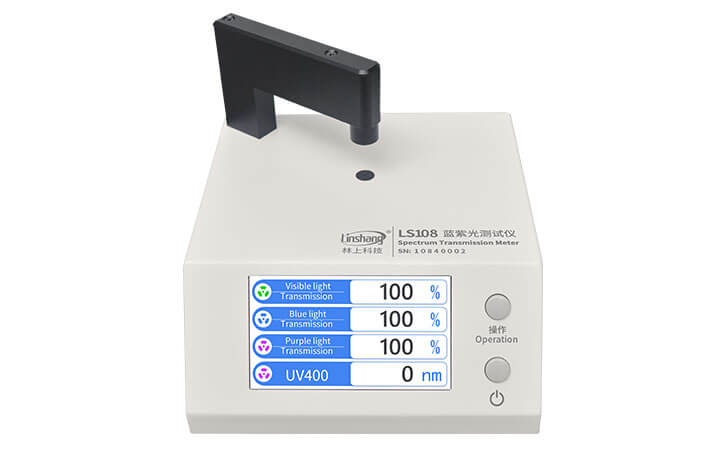 LS108 Spectrum Transmission Meter
Test UV400 / VLT / blue and violet light transmittance
Special for anti-blue and UV proof materials
1mm test aperture
Please watch the video as above to learn more about features and operation.
LS108 spectrum transmission meter is a professional optical transmittance tester for measuring the spectacle lenses, coating materials, organic materials, anti-blue light materials and other materials. The meter combines three measuring light paths into one. Users can select to measure the transmission rate or rejection rate. Four display interfaces can be switched. The LS108 spectrum transmission meter uses a 395nm purple light source, a 430nm blue light source and a visible light source to illuminate the transparent material during test. The sensor detects incident light intensity of the three light sources and the light intensity after passing through the transparent material. The ratio of transmitted light intensity to incident light intensity is transmittance, displayed as a percentage.
Rejection rate=100%- transmission rate
Parameters
| Parameter | LS108 Spectrum Transmission Meter |
| --- | --- |
| Purple light peak wavelength | 395nm |
| Blue light peak wavelength | 430nm |
| Visible light | 380nm-760nm full wavelength, in line with CIE photopic luminosity function |
| Minimum test sample size | ¢1mm |
| Resolution | 0.1% |
| Accuracy | ±2% (colorless uniform transparent material, 0-90% transmittance) |
| Weight | about 1570g |
| Dimension | 170mm × 180mm × 144mm(L*H*W) |
| Display | 480px * 272px color LCD |
| Power supply | DC5V/1A |
The meter is widely applicable
The spectrum transmission meter has a wide range of applications, suitable for the transmission and rejection rate test of glasses, glass, anti-blue light materials, mobile phone lenses, etc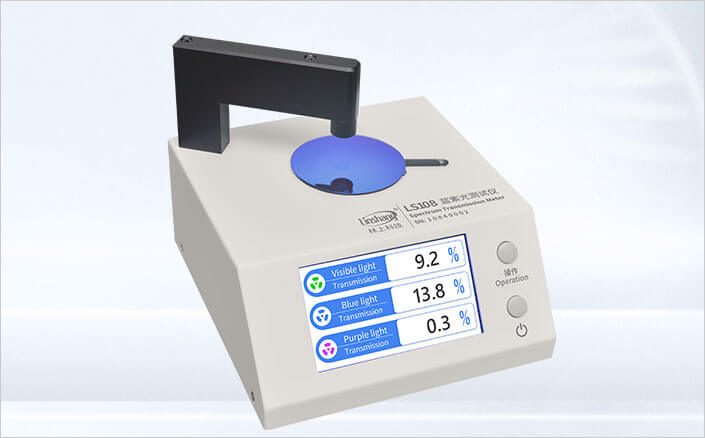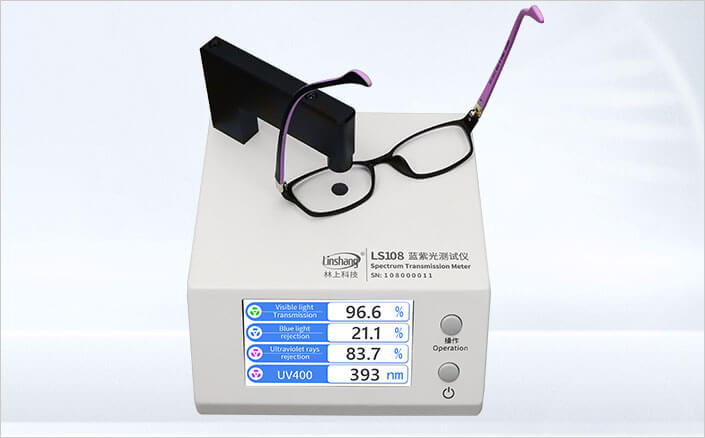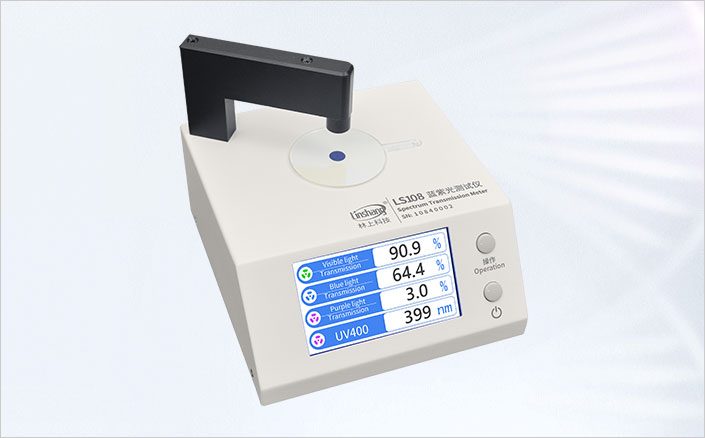 Measure multiple sets of data at once
The light transmission meter can simultaneously measure the transmission value and rejection rate of 430nm blue light /395nm purple light /380nm-760nm visible light and UV400 (the maximum ultraviolet rejection wavelength)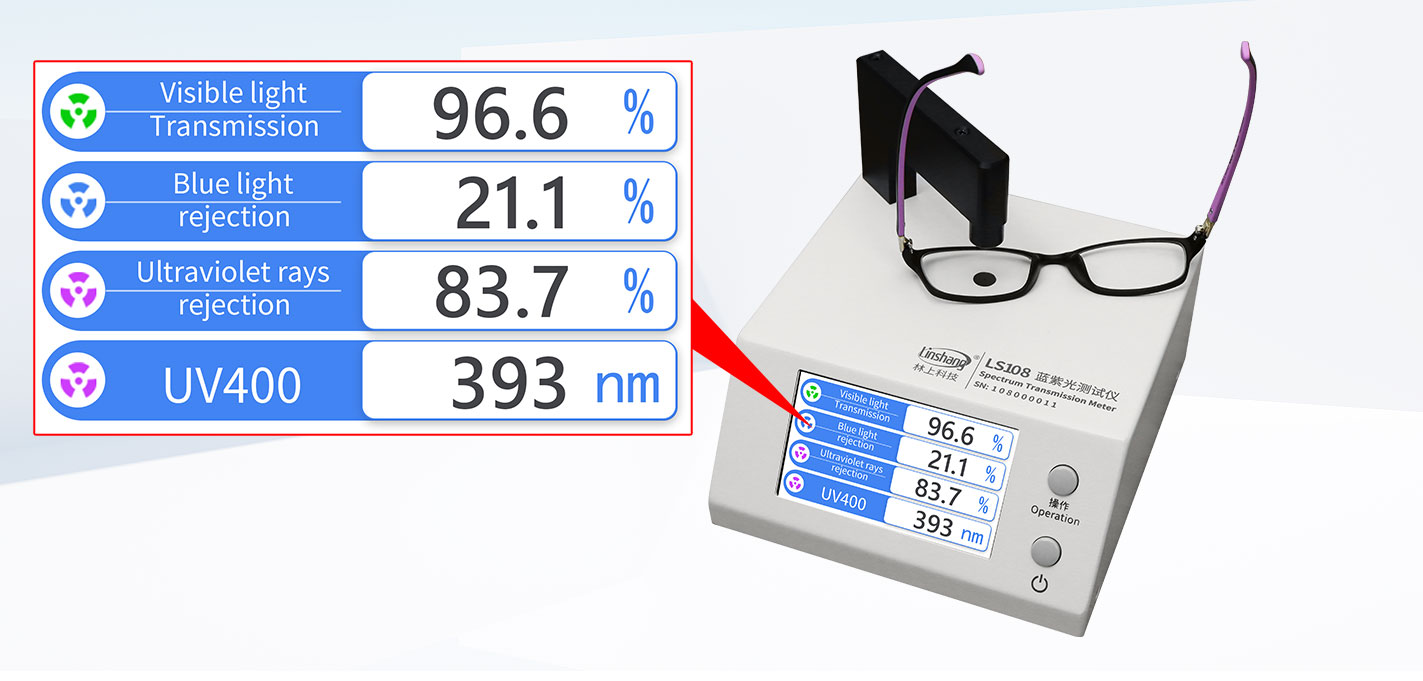 Three-in-one light source path
The meter uses one light path. Three transmission values can be obtained by measuring one time
Testing of UV400 is available
The UV400 is an important parameter used to judge the UV protection ability of sunglasses. If the average transmittance of the ultraviolet rays below 400 nm is not more than 2%, and the wavelength transmittance of more than 400 nm is less than 5%, the lens meets the requirements of UV400. The instrument can measure the UV400 and detect the UV protection of the lens
Real-time dynamic self-calibration
The meter has a real-time dynamic self-calibration function, the transmission meter will be automatically calibrated to 100% transmission or 0% rejection after powering off or when starting a new measurement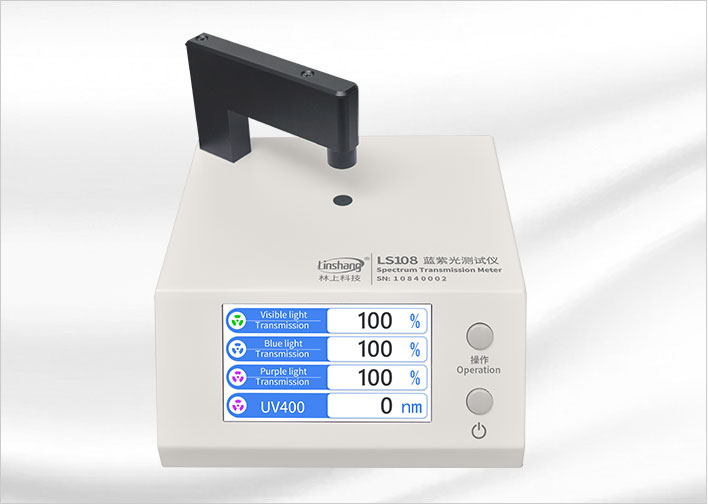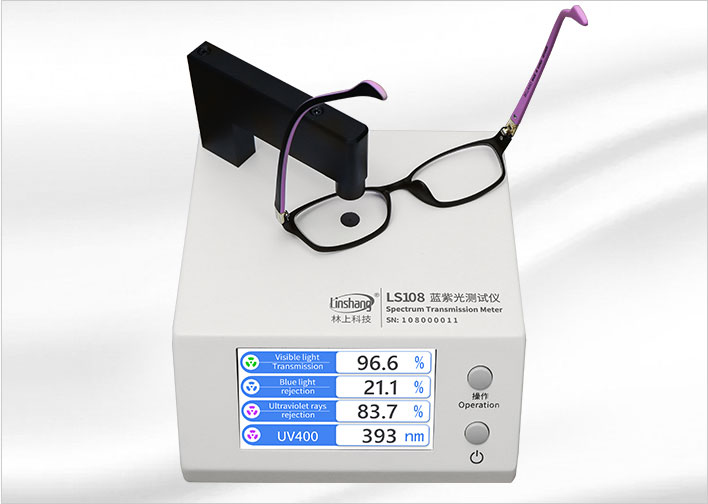 Small test aperature
The test aperture of the instrument is 1mm, and the distance between the light source and the detector is 20mm which can measure large thickness materials
LCD screen, fashionable and easy for reading
Large LCD screen display, exquisite and stylish appearance, can be used in exhibitions and so on
Providing various display interfaces to choose
The spectrum transmission meter has two display interfaces in Chinese and English. Four interfaces can be selected:blue light/purple rejection+UV400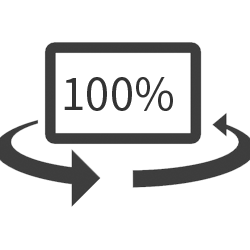 Qualifications and Standards

Packing
| No. | Description | Quantity | Unit |
| --- | --- | --- | --- |
| 1 | LS108 Spectrum Transmission Meter | 1 | pcs |
| 2 | DC5V Adapter | 1 | pcs |
| 3 | User Manual | 1 | pcs |
| 4 | Certificate / warranty card | 1 | pcs |
| 5 | Packing box dimension 231*241*161 cm(L*W*H) | 1 | pcs |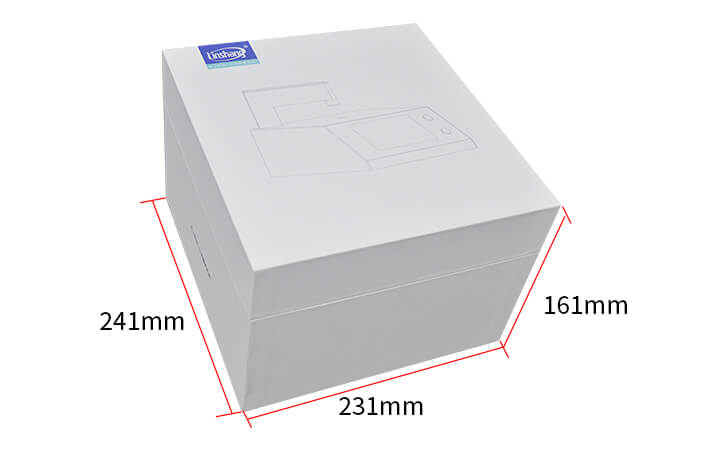 Transmission Meter model selection
More about Linshang transmission meter price, product model selection, parameter comparison and question
FAQ
1. What does the UV400 value mean?

Maximum UV rejection wavelength. For example: UV371 indicates that the maximum ultraviolet rejection wavelength of the tested lens is 371nm, which means that the total rejection effect of the lens on ultraviolet rays is calculated at 371nm.
Your product information request
Please let us know your requirements and we will be in contact with you shortly!