New Product: Digital Colorimeter
From:Linshang Time:2021/09/18 09:51:36 Browse:1415
Are you still bothered by the color difference of the products? Are you still having trouble matching the nearest color number for the same type of products? The new digital color difference meter from Linshang Technology easily solves the above problems for you. This time a total of 7 digital colorimeter is launched, the delicate and compact instrument with cell phone APP use, can easily detect the color difference problem.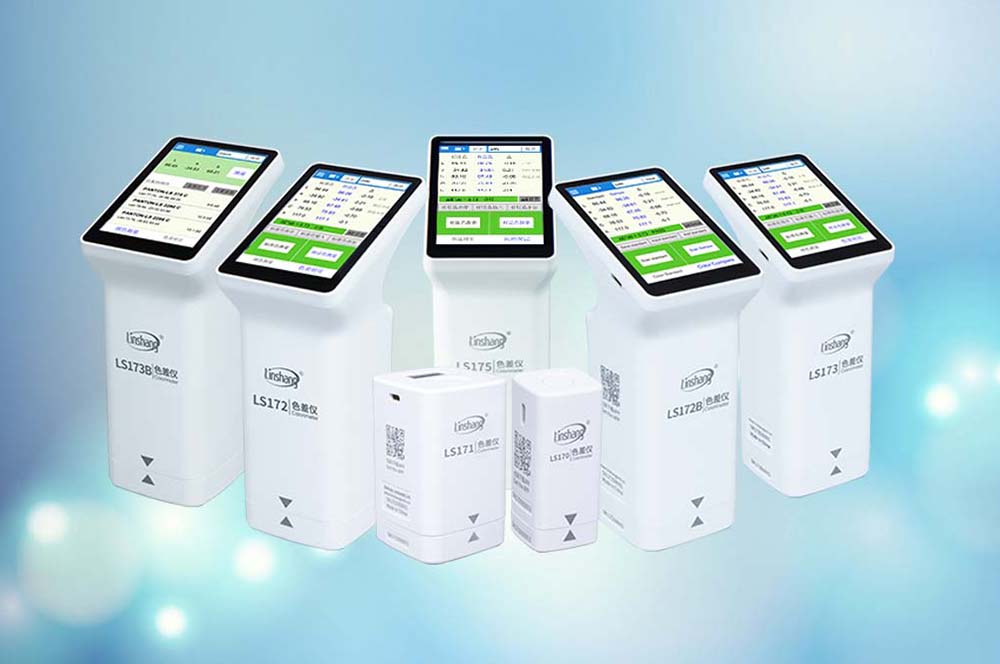 Among them are 2 digital colorimeter LS170 and LS171, which are mainly used to connect with cell phone app for color measurement and color difference comparison.
The remaining five new products are LS172, LS173, LS172B, LS173B, LS175. unlike the previous two App digital colorimeter, these five digital colorimeter are used 3.5-inch IPS color screen plus capacitive touch screen, no need to connect to the cell phone App to complete the measurement independently, no cumbersome button, just a touch on the screen, two steps can complete the color difference measurement.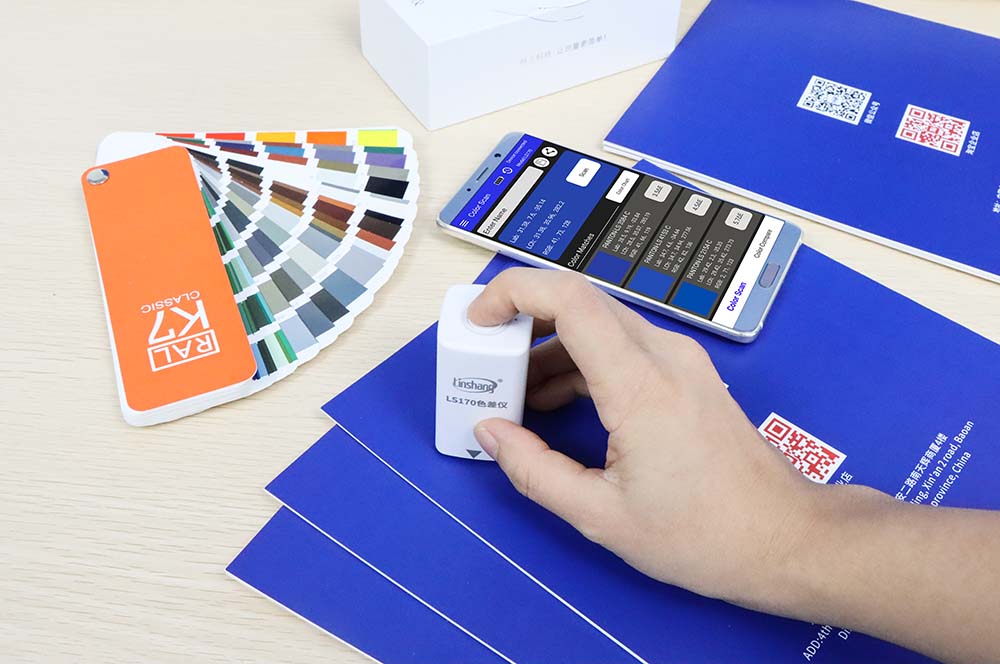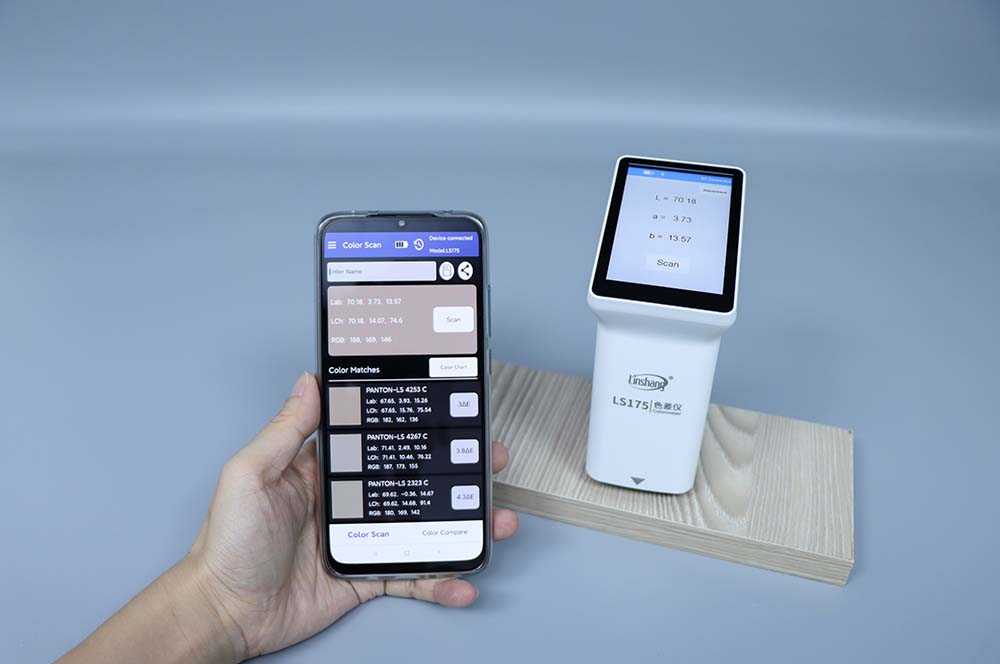 Linshang digital color difference meter has the following functions:
The instrument has QC detection function, after setting the tolerance value manually in the setting interface, obtain a standard color, and then measure the sample color, the instrument can intelligently go to judge the color difference qualified or unqualified.

The instrument has a number of standard electronic color cards only need a second to quickly take the color, and can quickly match the color number close to it.

The APP of colorimeter can also export data quickly and can be shared through WeChat, QQ, email and other social software.

There are CIE Lab, Luv, LCh, Yxy, CMYK, RGB, Hex, 7 color spaces, and ΔE*ab, ΔE*uv, ΔE*94, ΔE*cmc(2:1), ΔE*cmc(1:1), ΔE*00, 6 color difference formulas to choose from to meet different testing needs.