New product: Portable spectrophotometer LS176 and LS176B
From:Linshang Time:2022/08/19 14:12:00 Browse:924
Not long ago Linshang newly launched the portable spectrophotometer LS176 and LS176B. These two instruments have a new function for determining whiteness and an additional spectral reflectance curve.
Take paper prints for example, the whiteness of the paper will affect the color performance of the print. High whiteness of paper, with high color light reflection ability, when the ink printed on the surface of the paper, high whiteness of the paper can be very good after the ink layer subtractive color synthesis of color light reflected out, so that the printed material to the maximum extent to restore the ink color. And low whiteness of the paper, its color light reflection ability decreases, will absorb part of the color light, thus causing color deviation, there will be color difference problems in the printing process. So as a printing paper, the measurement of whiteness value is a good way to prevent chromatic aberration or excessive color difference.
The colorimeter LS176 and LS176B produced by Linshang mainly use 3 kinds of whiteness measurement index: whiteness-98, Gauz whiteness, Hunter whiteness. There are many ways to measure whiteness, but using LS176B spectrophotometer to measure whiteness value can help you save a lot of time, and you can get the whiteness value of the test object with one click measurement.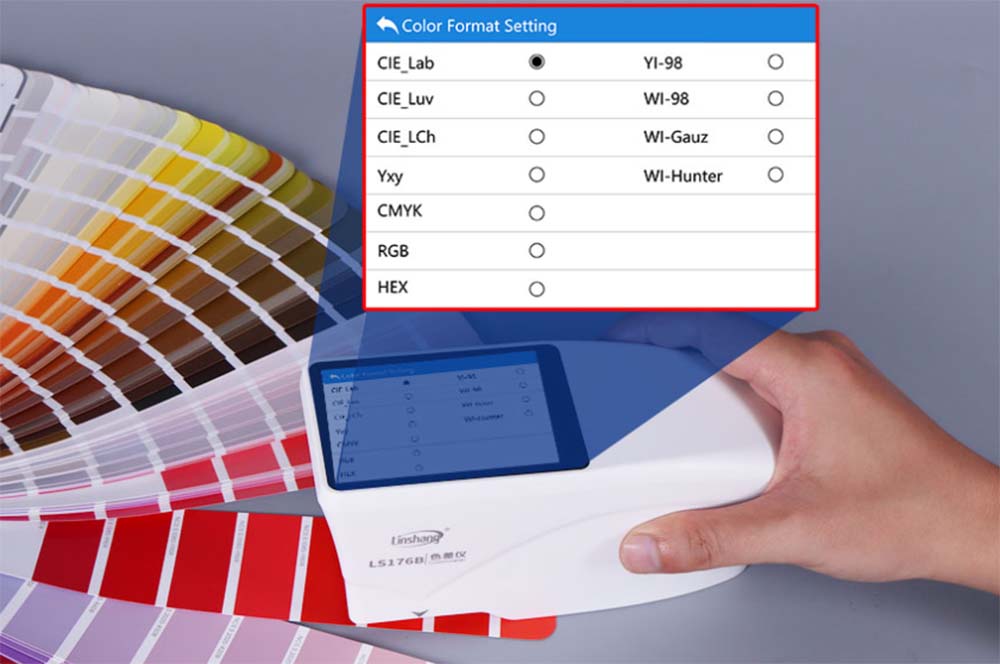 The reflectance spectrum allows us to determine the hue of the sample. The color light corresponding to the highest point or region of the reflection spectrum is the dominant color of the sample. The saturation of the sample can be judged. The higher the difference between the highest and lowest points of the reflection spectrum, the higher the color saturation of the sample; the opposite is true. The brightness of the color (color shade) can also be judged. The higher the overall reflectance spectrum, the lighter the color; and vice versa, the darker.
In modern color data communication and exchange, color communication and exchange through spectral reflectance is the best way to communicate without loss of color information. Therefore, it is perfect to achieve an exact match of reflectance spectra when formulating colors, but because the human eye cannot see the spectral curve directly, it is easy to have the same color and different spectrum in daily work. With the help of spectrophotometer, we can obtain the reflectance spectral curve of the sample and control the color difference and color phase of the sample.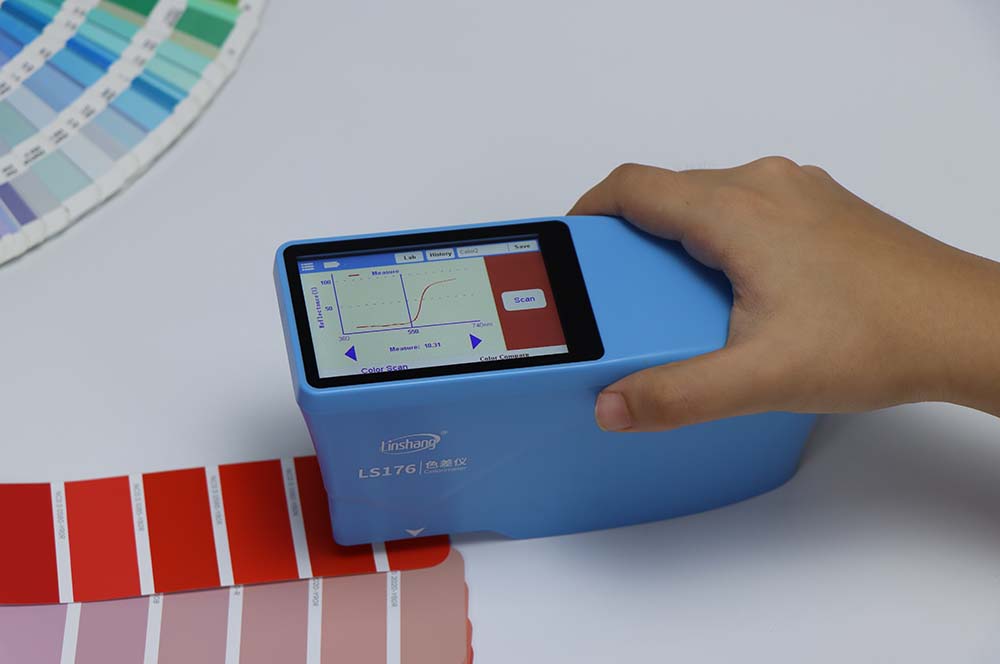 Whiteness and whiteness measurement also have important significance in production. Paper, building materials, chemicals, grain, coatings, plastics, ceramics, salt and many other industrial and agricultural products need to be assessed for whiteness, so a suitable whiteness measuring instrument is particularly important, Linshang LS176B portable spectrophotometer can measure multiple whiteness indicators, easy to operate, measurement accuracy to ensure that it can pass the national authority of the measurement institute testing, is a good assistant to detect whiteness value.