New product: LS136/LS137 UV energy meter
From:Linshang Time:2022/11/04 17:13:17 Browse:692
UV energy meter is mainly used in the curing industry, it can measure the UV intensity, energy and temperature of curing equipment. New UV energy meter LS136 and LS137, on the basis of the original continue to upgrade! The upgraded instrument size is thinner, more compact, not limited by the measurement space, not affected by high temperature environment, measurement data to maintain excellent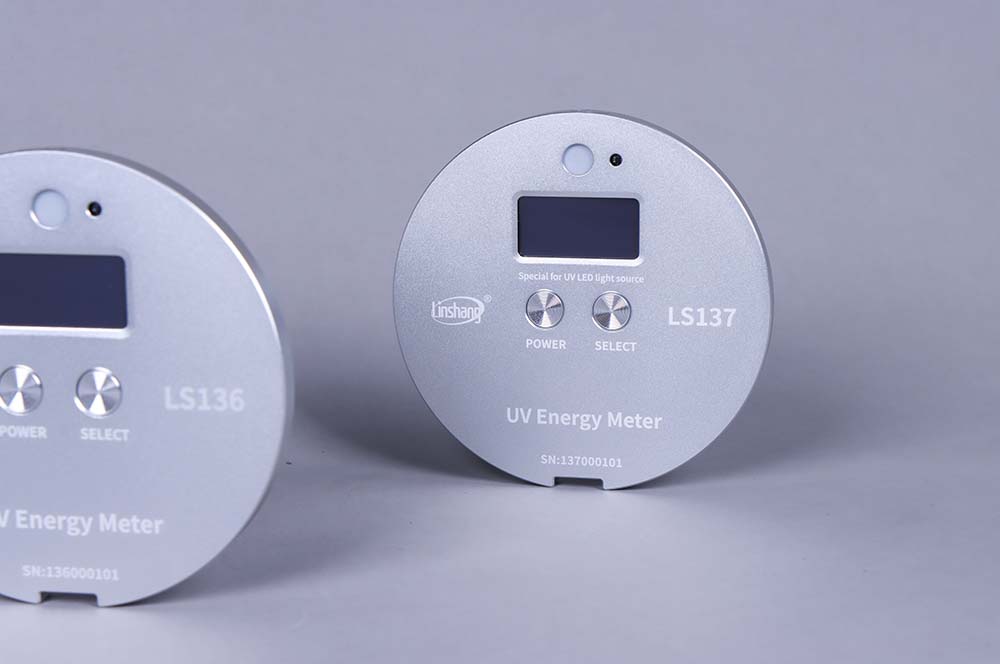 Function:
The two new instruments are designed with a round disk and OLED display. After a major upgrade in appearance, the LS136 and LS137 are thinner and lighter, with a thickness of only 7.6 mm. they are more compact, portable, and have no difficulty in measuring in tight spaces.

The LS136 is suitable for measuring mercury lamps, halogen lamps and other light sources, and the LS137 is suitable for measuring UV LED light sources.

LS136 and LS137 use rechargeable lithium battery power supply, no longer need to frequently replace the dry battery. The charging socket is Type-C universal socket, convenient and environmentally friendly, once charged, many times used.
One measurement can be measured at the same time UV intensity, UV energy,  temperature data. Instrument built-in timer, you can also accurately record the length of UV curing time.

In addition, the instrument has the function of storing data, automatically display the last test data, automatic shutdown also do not worry about data loss.

LS136 and LS137 are both metal casing body with high temperature resistant design, standard with attached anti-high temperature cover, can be used in 100 ℃ environment measurement.