The 15th Shenzhen International Plastics and Rubber Industry Exhibition
From:Linshang Time:2020/10/23 10:02:00 Browse:1392
The 15th Shenzhen International Plastics and Rubber Industry Exhibition has been successfully held in Shenzhen International Convention and Exhibition Center on October 19, 2021, lasting for three days.
As the annual event of rubber and plastic industry in South China, the exhibition will take "intelligent manufacturing, high-tech materials, green development" as the theme, focusing on plastic machinery and supporting, biodegradable and environmentally friendly plastic packaging, plastic raw materials and auxiliaries, rubber industry, recycled plastic 5 major theme areas of innovative products and application solutions. The exhibition will gather many brand manufacturers of plastic and rubber industry. With a total exhibition area of 20,000 square meters, the show will attract more than 600 exhibitors and 30,000 buyers to Shenzhen.
Linshang Technology has brought a series of products such as gloss meter, color difference tester and coating thickness tester to this exhibition.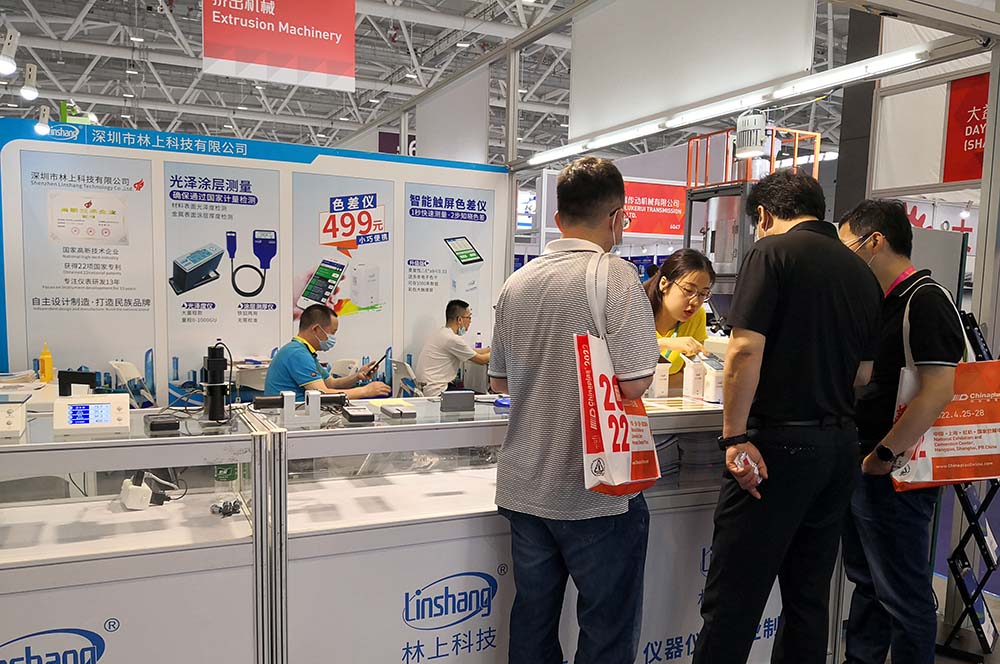 Linshang LS171 is a portable intelligent colorimeter designed with D/8 optical geometry, configured with AS7261 chip-level color sensor from AMS, with Bluetooth function, which can be connected to an exclusive cell phone APP for measurement operation. The instrument breaks the original storage limitation of the instrument, not only can store a huge amount of colors, but also can share the stored colors through WeChat, QQ, email, etc. The instrument also has a color difference comparison function, which can set the color difference threshold for quick QC inspection and precise quality control.
LS192 and LS193 are two high-precision gloss meters with test data comparable to imported gloss meters, ensuring that they pass any metrology institute test and meet the national standard of JJG696-2002 first-class working machine.
Both instruments are designed with 60° universal angle and the range can reach 1000GU, which can easily measure high glossy objects. The instruments support ordinary mode and QC mode, namely put that measurement, fast reading, but also able to set the upper and lower limit value of measurement data independently, to achieve rapid detection of incoming materials.
LS108H is a benchtop optical transmittance meter, specializing in optical transmittance testing of various regular transparent materials such as lenses, glass, thermal insulation coatings and plastics. The test aperture is 1mm, which is suitable for visible, infrared and ultraviolet transmission rate measurement of small size materials.
LS116 is a professional instrument for testing the transmittance of uniformly light-transmitting substances. The light source of the instrument conforms to the CIE bright vision function standard, ensuring that it passes the test of the Institute of Metrology. Has two kinds of measurement: that is, adapt to test such as car front glass field measurement, but also adapt to such as factory fixed workstation fixed light transmittance measurement.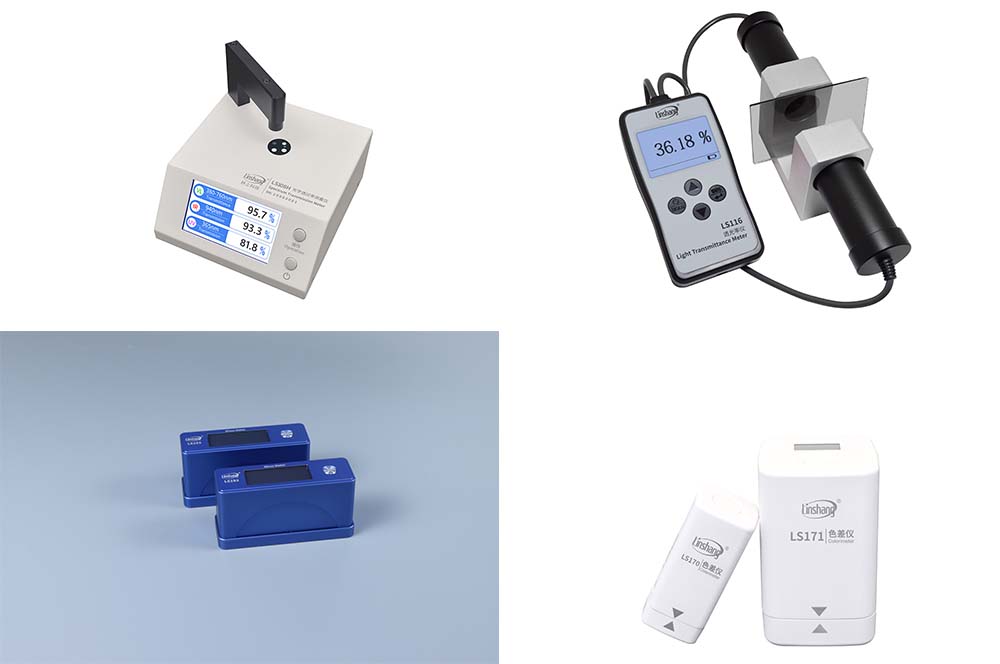 The exhibition was held very successfully and Linshang's products were well received at this exhibition.