New Product:LS201 Digital Glass Thickness Meter
Time:2019/02/27 11:54:00 Browse:1474
  We have pushed out a new product:LS201 Digital glass thickness meter. It makes use of optical reflection principle to measure the thickness of the glass surface on one side. It is especially applicable for occasions where general measuring tools including scales and vernier calipers are impossible or not easy to measure.
  LS201 glass thickness metercan measure three layers of glass with two layer air space,laminated glass or insulating glass,etc.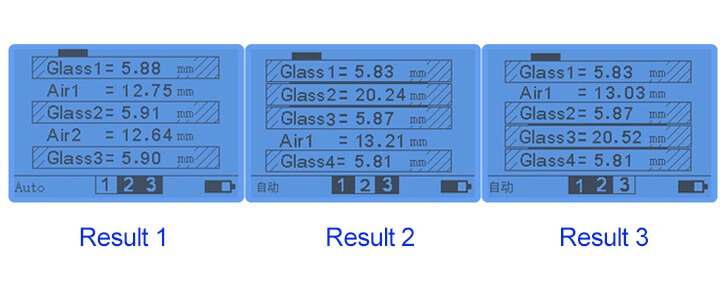 LS201 digital glass thickness meter is suited perfectly for glass replacement, but it's perfect for many other applications as well. Whether you're installing or servicing in the field, spot checking in production, or inspecting a building, LS201 digital glass thickness meter simply gives you the answers you need to do the job right. No more guesswork - just simple results.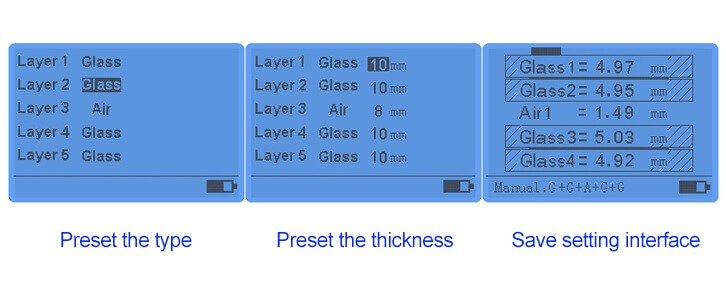 The accuracy is±0.1mm,and it has two measurement modes.In the Auto mode, it may have several results when test insulating glass.Because the meter can just measure the thickness, but it can't judge the media.The first group of data is the most possible result,you can also read other results by scrolling the data.
  In the Manual mode,you can preset the type of the media and the thickness, in this way , we can get high accuracy thickness results.
  If you are interested in our LS201 Glass Thickness Meter, please contact us on Skype:linksun2008 or E-mail: sales21@linshangtech.com