Performance and Thickness Detection of Louver Insulating Glass [glass thickness gauge]
Time:2019/05/16 10:01:00 Browse:1313
The louver insulating glass is a new product in which the louver is installed in the hollow glass cavity. The louvers in the insulating glass can be adjusted by the external magnetic manipulator to adjust the angle at will, so that all of the light is transparent, semi-transparent or shading. And at the same time, all the louvers are pulled together and windows become light-transmissive. In particular, it highlights the unique thermal insulation, sound insulation, safety and anti-dust pollution of insulating glass. It is the best ideal product for reflecting the shading performance of building windows.
Product performance:
Sound insulation: Reduce noise to 36db and provides excellent sound insulation. It is most suitable for office partitions and the use of doors and windows around buildings.
    Safety: Reduce fire hazard. Adopt double-layer tempered glass to improve the safety level of the whole building. Strong wind pressure resistance, strong impact resistance.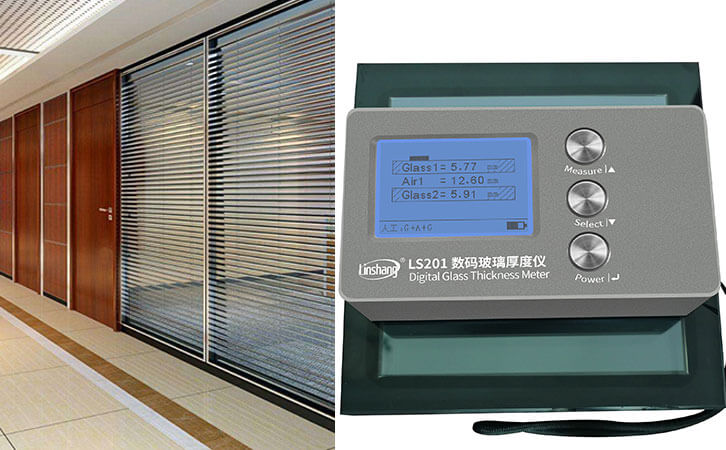 Technical Parameters:
1. The thermal insulation performance can be graded up to 7 (K≤1.9W/(m2•K) or more;
2. The hollow layer of the product is 19A, and two pieces of glass can be selected: tempered white glass, laminated glass, LOW-E glass, etc.
    The inspection of louver insulating glass can be carried out by Linshang LS201glass thickness gauge. The glass thickness gauge for sale can be used to measure the thickness of the glass on one side of the glass and the thickness of the air layer. The instrument is easy to operate.