Classification of steel plates and use of ultrasonic steel plate thickness gauges
From:Linshang Time:2022/12/19 16:34:00 Browse:141
According to the thickness of the steel plate, it can be divided into two types: thin plate and thick plate. The thickness of the thin plate is generally between 0.2-4mm, and the thick plate is the collective name of the steel plate with a thickness of more than 4mm. In actual work, the steel plate with a thickness of less than 20mm is often called the medium plate, and the steel plate with a thickness of 20mm to 60mm is called the middle plate. Thick plate (or special thick plate). In the industry, non-destructive testing methods are usually used for thickness measurement, such as ultrasonic thickness gauges.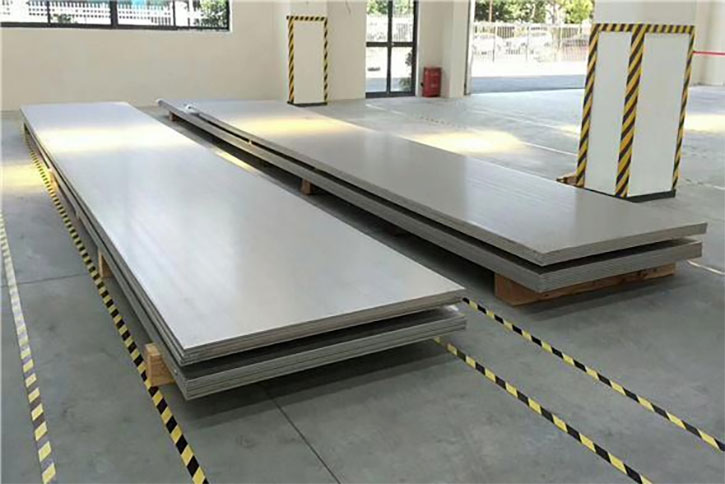 Linshang's ultrasonic steel plate thickness gauge LS211 uses the principle of ultrasonic pulse reflection to measure the thickness of materials. The ultrasonic pulse generated by the probe reaches the object under test through the coupling agent, a part of the ultrasonic signal is reflected by the bottom surface of the object, and the probe receives the echo reflected by the bottom surface of the object under test, and accurately measures the propagation time of the ultrasonic wave in the object under test. Determine its thickness.
LS211 Ultrasonic steel plate thickness gauge can automatically select the appropriate signal amplification factor according to the type and thickness of the material to achieve the best measurement effect. And the built-in timing chip makes the instrument have good stability and test accuracy during testing.
Before the test, if it is known that the material to be tested is a steel plate, you can set the sound velocity on the main menu interface of the instrument. Under the option of setting the sound velocity of the known material, select the steel/iron option, and you can see the corresponding sound velocity next to it. The test can be carried out after the setting is completed. First, apply an appropriate amount of couplant on the surface of the steel plate, and then press the dual-element probe on the steel plate without moving. A coupling mark will appear on the right side of the screen accompanied by a beep sound, and the steel plate's strength will be measured. The thickness is 1.991mm.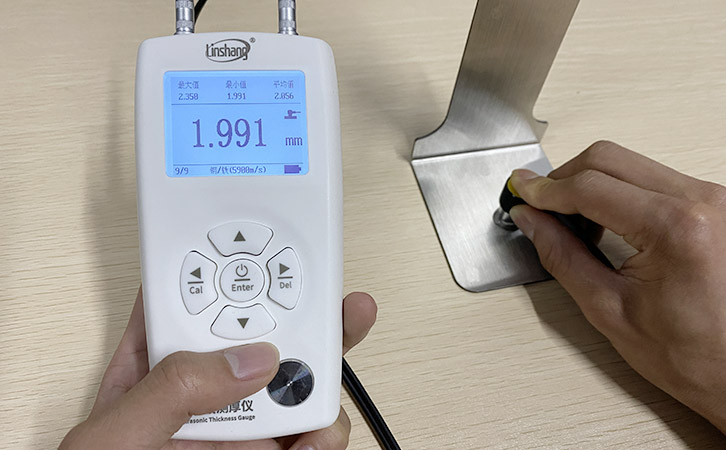 Ultrasonic Steel Plate Thickness Gauge LS211 can test not only various metal materials represented by steel, but also the thickness of any other good ultrasonic conductors. Such as plastic, glass, ceramics, nylon, PMMA and other non-metallic materials. Instruments are widely used in machinery, chemical industry, metallurgy, shipbuilding, aviation, aerospace and other fields.
Such an ultrasonic steel plate thickness gauge LS211, which is easy to operate and accurate in measurement, is worth having!