The 33rd China International Surface Treatment Exhibition
From:Linshang Time:2020/12/04 09:51:00 Browse:1413
The 33rd China International Surface Treatment Exhibition started on December 8th - December 10th, 2020 in Guangzhou. We believe people who are in the surface treatment industry must be quite concerned about this exhibition. Linshang Technology Co., Ltd. has brought several surface treatment products to attend this exhibition as well.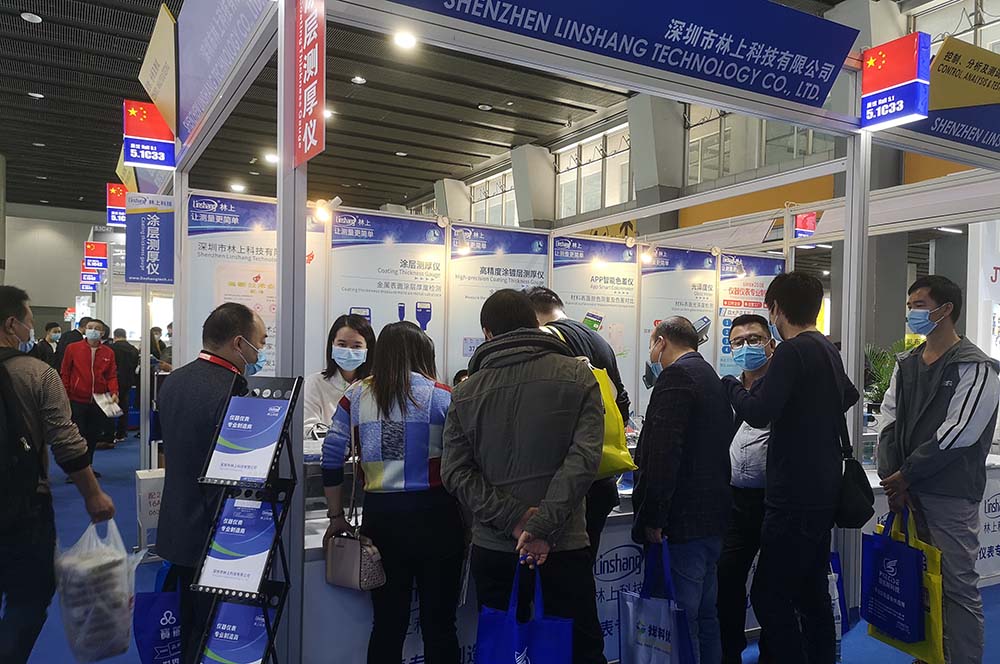 I. Coating Thickness Gauges
Linshang Technology will bring several types of coating thickness gauges to the show. This includes Bluetooth paint film gauges, conventional models and coating thickness gauges for measuring ultra-thin coating thickness. Among them, LS225 is a professional coating thickness gauge for measuring ultra-thin substrates. The LS225+F500 Coating Thickness Gauge is particularly suitable for testing small materials with a minimum measurement area of 7 mm in diameter. For ultra-thin coatings or small shaped materials, a special hand-pressure test frame can be used for more accurate and stable data, especially for screws, bolts and other small workpieces and various shaped materials for thin coating thickness measurement.
2. Colorimeter
The new LS170 and LS170 colorimeter will also be presented in this exhibition. These are two new products developed by Lin Shang Technology this year, with compact size and exquisite appearance. The point is that the small instrument does not affect his great function. This colorimeter can not only take the color, but also QC inspection (quick detection of the product color difference is qualified).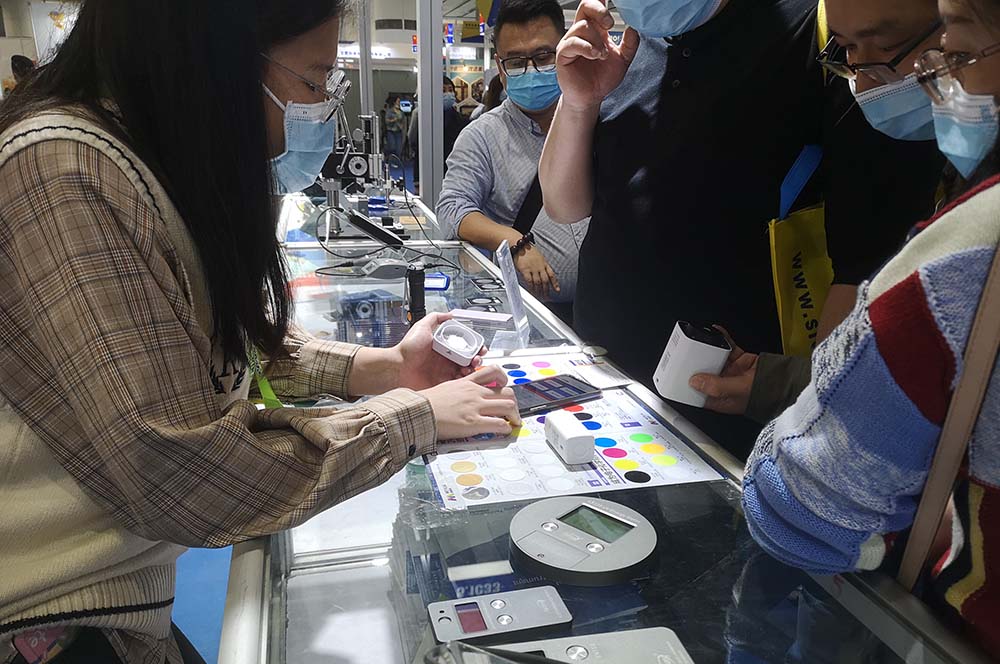 3. Gloss meter
Gloss meter is the most common instrument in the surface treatment. We know that the high gloss products with a small angle gloss meter, low gloss products with a large angle gloss meter. The 60 degree angle gloss meter is the most widely used and the most versatile instrument. Lin Shang LS191 and LS192 is such a universal instrument. The biggest difference between these two instruments is that the ranges are different. Users can choose their own according to their needs.