Thickness measurement - Linshang ultrasonic thickness gauge!
From:Linshang Time:2022/06/01 10:53:00 Browse:1152
Digital ultrasonic thickness gauge is the latest high-performance, low-power microprocessor technology, based on the principle of ultrasonic measurement, can measure the thickness of metals and other kinds of materials, and can measure the speed of sound of materials.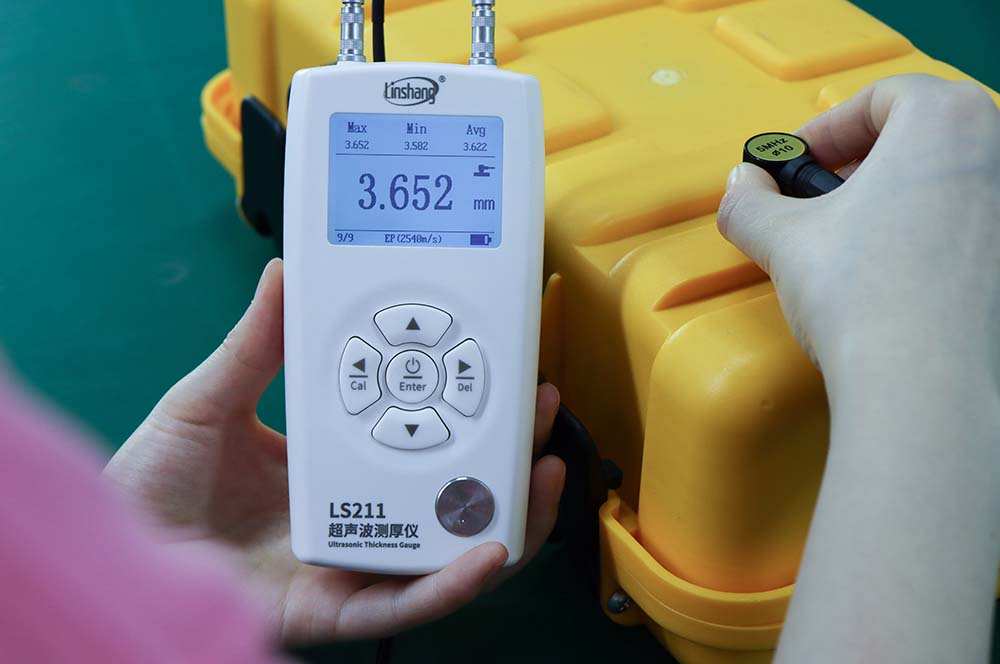 Linshang digital ultrasonic thickness gauge adopts the technology of high performance and low power consumption microprocessor to measure thickness through the principle of ultrasonic pulse reflection, it can accurately measure metal materials, plastic, glass and other materials to achieve non-destructive measurement.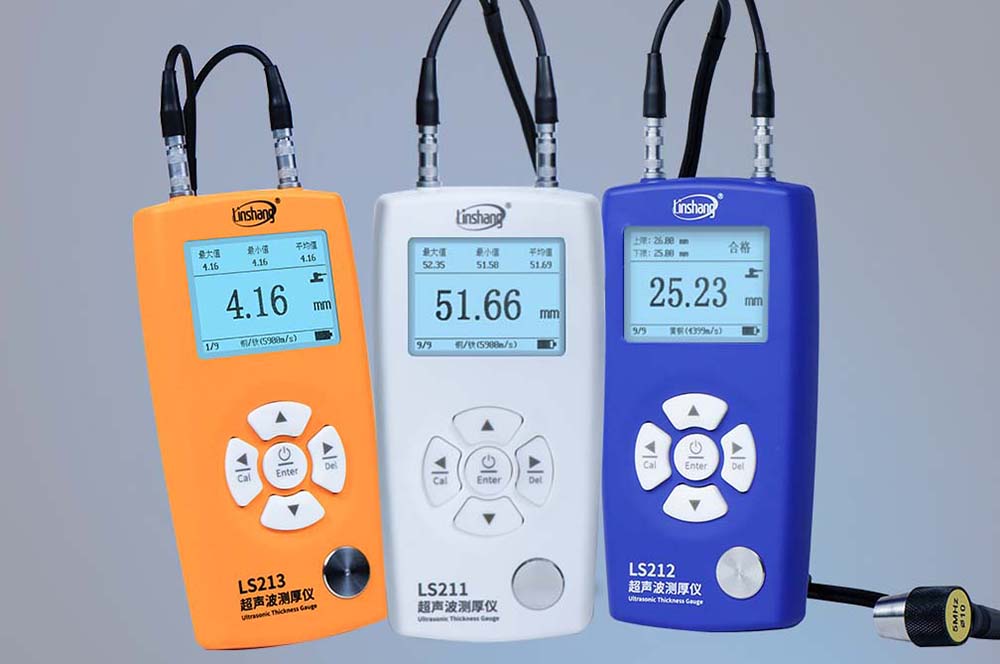 Due to the characteristics of ultrasonic waves with good directivity, the instrument has the characteristics of high accuracy and good portability. It is suitable for measuring the thickness of objects on one side, and is applicable to places where calipers and other measurements cannot be made. It is widely used in the thickness and corrosion detection of materials such as pipes, metal container thickness, steel plates, etc. Therefore, in shipbuilding, machinery, electric power, chemical industry, metallurgy and other industries of product testing.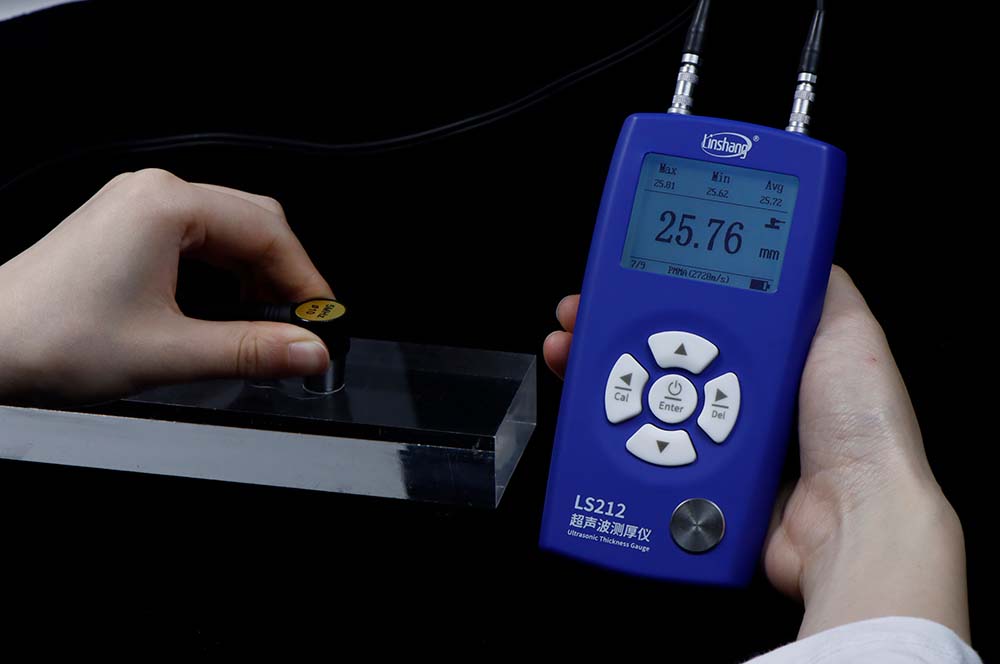 Digital ultrasonic thickness gauge can be classified according to the type of probe, divided into standard probe, micro diameter probe, coarse crystal probe, coarse crystal large range probe and high temperature probe, different probes correspond to different ranges and applicable scenarios. Lin on the ultrasonic thickness gauge using the standard double crystal probe range of up to 0.8-600mm, applicable to most scenarios; micro diameter probe for thin-walled and small arc measurement; high temperature probe for materials below 300 ° measurement. Generally according to their own needs for probe with the choice.
Linshang's ultrasonic thickness gauge with professional timing chip, high precision, resolution up to 0.001mm large range, measuring 0.8-600mm thickness of the material. The instrument can automatically switch the gain according to the material type and thickness. The instrument uses high-sensitivity ultrasonic double crystal probe, which can effectively reduce clutter, and the probe housing is made of stainless steel, which is hard and durable. Applicable to a variety of metal material thickness and corrosion detection, easy to carry, easy to use.