Car Paint Meter for Automotive Industry
Time:2020/06/04 10:00:00 Browse:355
The car paint meter is mainly used to measure the coating thickness. The coating thickness are very important for manufacturing. For example, in the automotive industry, the coating is mainly formed by spraying some equipment. The thickness is sometimes unstable. If the coating is too thin, the smoothness of the paint surface will be affected. And its stability will also be affected.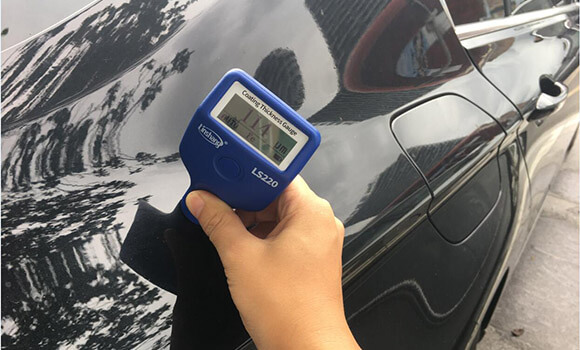 The design and manufacture of any product requires continuous improvement. How it should be improved depends mainly on some major data during manufacturing. These data can also be tested with a car paint meter.
LS220 car paint meter is a dual-purpose magnetic and eddy current instrument. This car paint meter is suitable for measuring non-magnetic coatings coating, varnishes, enamels, chromium and plating on ferromagnetic metal substrates such as steel. The eddy current car paint meter can be used to measure the non-conductive coating thickness such as the measurement of paint, anodized layer or ceramics on non-magnetic metal substrates such as copper, aluminum, die-cast zinc and brass. 
LS220 car paint meter is a coating measuring instrument with integrated host and probe, which is very portable. 
It only takes 0.5 seconds to complete a measurement without calibration. 

The operation of this car paint meter is very simple.

This car paint meter use ruby probe which is wear-resistant.

Use both magnetic induction principle and eddy current measurement principles.


Smal size which is easy for carrying.