Linshang Lens Transmission Meter LS108D
Time:2019/07/20 09:29:00 Browse:632
Linshang technology is a professional lens transmission meter manufacturer. The Linshang LS108D lens transmission meter can be used to measure light transmittance and infrared transmittance of solar film, mobile phone cover.
    The IR ink selectively transmits near-infrared light and filters other light. It has a high transmittance in the near-infrared band and a low transmittance in other optical bands.
    At present, the general quality inspection of mobile phone lens, the industry standard is that the infrared transmittance of the IR hole should be greater than 70% and the visible light transmittance should be less than 10%.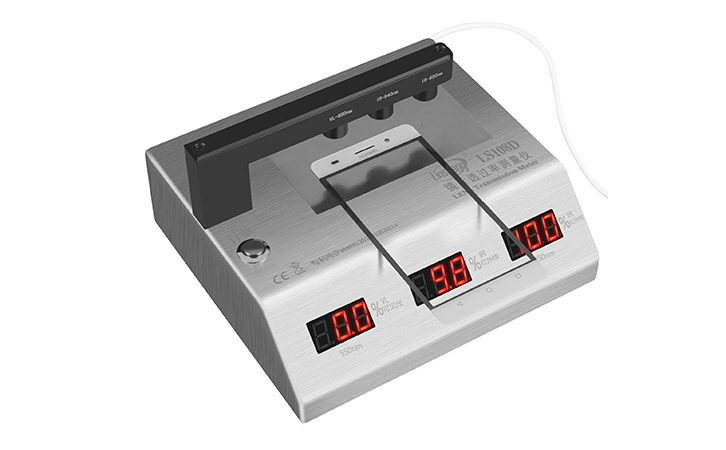 In the printing of IR ink, the transmittance index of near-infrared and visible light is very important. We recommend you use Linshang LS108D lens transmission meter .The test aperture is only 0.5mm. The table top design is perfect for exhibitions. The Linshang LS108D lens transmission meter is equipped with computer software which can realize automatic counting, automatic judgment of qualified and unqualified products.
    Linshang technology provides one year warranty for all the products and lifetime maintenance. Customers can rest assured to buy.
    For more information about the lens transmission meter, please refer to https://www.linshangtech.com/tech/tech452.html