Window Tint Meter Calibration
Time:2019/08/09 09:16:00 Browse:509
Window film of the automotive is concerned by many people .Why should the automotive windshield be filmed? Below are some reasons

Reduce glare and increase driver comfor


Block a lot of harmful ultraviolet rays, prevent the faded deformation of the related dashboards and accessories in the car, etc.

Reduce the humidity inside the car

Reduce air conditioning load and improve fuel efficiency

Do not weaken the sight of driver at night or when there is insufficient light

Helps to fix pieces of broken glass in the event of an accident

Safety explosion-proof, anti-theft

One-way perspective to protect the owner's in-car privacy
So how do you choose a good solar film? There are three important parameters for detecting solar film quality, infrared rejection rate, UV rejection rate and visible light transmittance.     
A suitable window tint meter will help you solve this problem.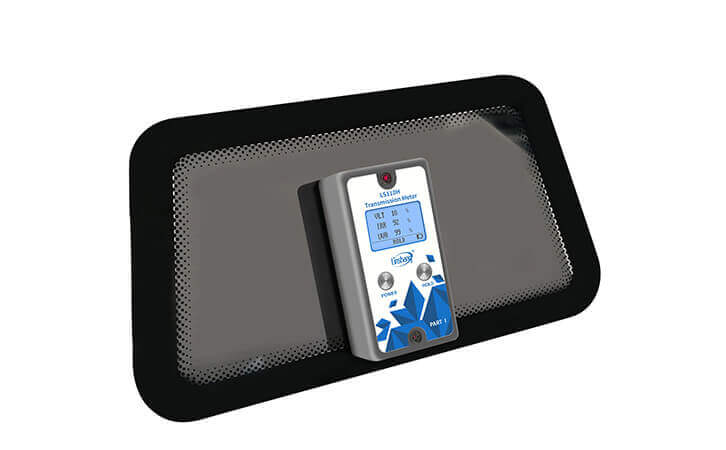 Linshang LS110H window tint metertest the glass
Linshang LS110H window tint meter is a split solar film transmission meter designed to detect automotive front windshields. This instrument tests UV waveband at 365nm, visible light at 550nm, infrared waveband at 1400nm . Linshang window tint meters provide window tint meter calibration. When the power is turned on, the instrument will perform self-calibration. After the self-calibration is completed, the measurement can be started. No sample should be placed in the test slot during calibration.