How to Operate LS192 Glarimeter Glossmeter?
Time:2019/03/29 11:32:00 Browse:680
After LS192 Glarimeter Glossmeter been launched on market, it's highly accepted by customers since it's advantage. List below are most popular.
         -Small size, convenient to carry; 
         -No need buttons switch, automatic measurement, simple operation; 
         -Intelligent statistical function,interface real-time statistics. 
So how to operate LS192 Glarimeter Glossmeter?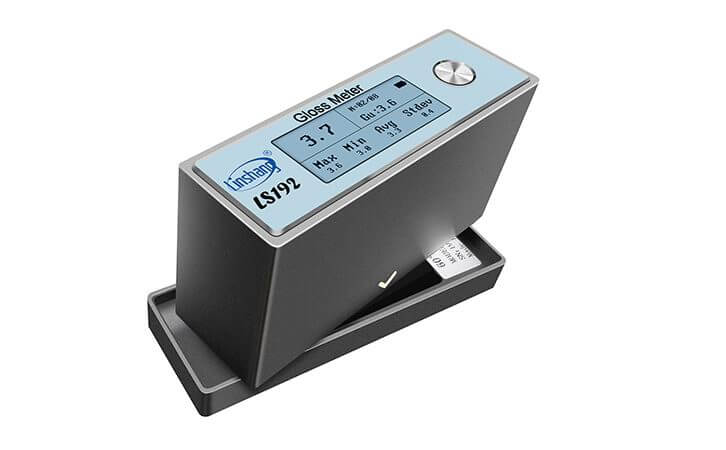 1.LS192 Glarimeter Glossmeter operation:
       There is just one button(Power Key) on LS192 Glarimeter Glossmeter, press the "Power" key to boot up, prompt calibration, press "Yes" for calibration, press "NO" no calibration. (Generally, error within 1 is not recommended for calibration), and then enter the test interface. interface displays real-time values, the current record values, maximum and minimum value, average value, standard deviation, measured times /counted times  (as shown in Figure).
       After the finished test, just put the instrument closed to the standard plate, will automatically shut down.
2. LS192 Glarimeter Glossmeter measurement:
       For LS192 Glarimeter Glossmeter test, no need button switch, just put the instrument on the material, test data will be displayed. Press the Power key, current test data will be recorded, and AUTOMATICALLY CALCULATE the maximum, minimum, average, standard deviation.