Coating Thickness Gauge Test Aluminum Alloy Anodized Layer Thickness
Time:2019/11/20 14:12:00 Browse:599
Why do we measure the thickness of the aluminum alloy anodized layer?
Anodizing is a very effective and ideal means of finishing aluminum. The anodization aluminum process parameters have a significant effect on the properties of the oxide formed. If low temperature and acid concentration are used, less porous and harder coatings are produced. Higher temperatures and acid levels and longer soak times produce a softer, more porous coating. Small changes in the alloy itself or any of these parameters can affect the coating. In order to effectively control the thickness of the anodized coating, accurate non-destructive measurements are required. Measurements can be made with a hand-held coating thickness gauge.
Coating thickness gauges for aluminum alloy anodized layer thickness inspection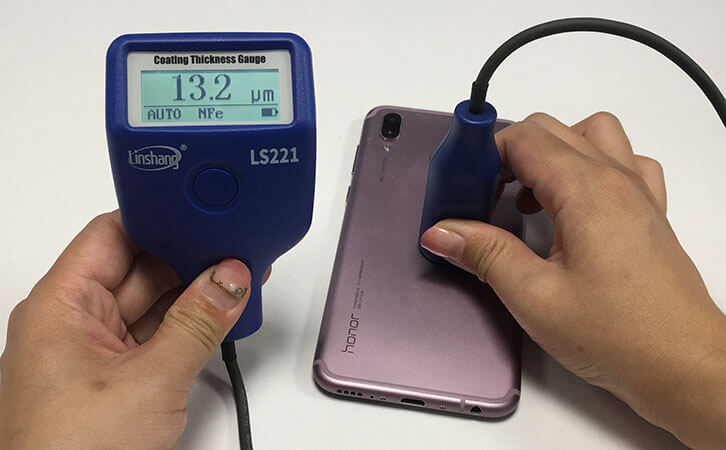 1. Linshang integrated coating thickness gauge LS220H ? 
Compact and simple hand-held instrument for rapid measurement of coating thickness

Non-slip groove design

High measurement speed, up to 120 times / minute

Durable ruby probe, frequent measurement does not affect accuracy

Iron and aluminum type, can be set to NFe measurement mode

Intelligent identification of substrate, automatic substrate conversion in 0.5 seconds

Range: 0-2000μm
2. Linshang on the split coating thickness gauge LS221 
Split design for coating thickness measurement in narrow spaces

0.1μm high resolution, thin coating measurement is also accurate

Fe, NFe, automatic measurement modes can be switched

Reactive test probe, 0.5s measurement interval

No calibration is required and simple zero adjustment can make accurate measurement

Temperature compensation function to ensure measurement accuracy at different ambient temperatures

Range: 0-2000μm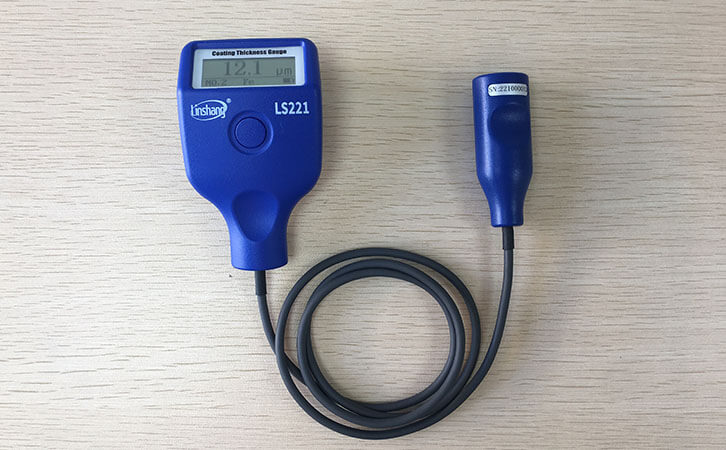 For more information on Linshang coating thickness gauge, please contact +86 13510633052.