Linshang New Version LS122 Solar Power Meter
Time:2019/06/19 13:44:00 Browse:635
The Linshang LS122 solar power meter is a very popular product that has been sold for a long time because it is not only cheap but also the demonstration effect is very intuitive. The old version of the solar power meter has been upgraded. Linshang technology has always been pursuing the perfect product and has made many improvements on the old solar power meter. Solving the problem such as the button is not good, the meter is easy to broken down, the data can't be maintained and the transmittance needs to be calculated manually.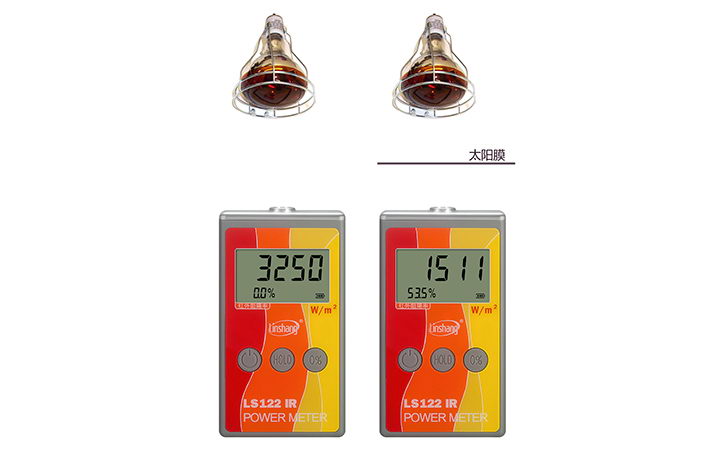 LS122 window film tester
The new LS122 solar power meter has the following improvements:
The appearance looks more exquisite

The button changed to be the round hole type, it is easier to use and not easy to broken down.

The range can be up to 40000W / m2.

The accuracy is higher than the previous old products, the accuracy is ±10%

In addition to measuring the infrared intensity, it also adds the function of measuring the infrared transmittance, the operation is very simple
LS122 solar power meter has made a lot of improvements in technology, function and use. But the price stays nearly the same. We are very grateful to the new and old customers for their recognition of Linshang products. Your support is our greatest motivation.