How to Measure Dry Film Thickness?
Time:2019/06/28 09:19:00 Browse:606
  Dry film thickness gauge test method and working principle: dry film thickness gauge can measure the thickness of non-magnetic coating on magnetic metal substrate and thickness of non-magnetic metal matrix on the non-conductive coating. Dry film thickness gauge has the characteristics of small measurement error, high reliability, good stability and easy operation. It is an indispensable testing instrument for controlling and ensuring product quality.
    Dry film thickness gauges are widely used in the fields of manufacturing, metal processing, chemical industry, commodity inspection and other testing. The probe can only measure that the dry film which is not exposed to water or wet materials.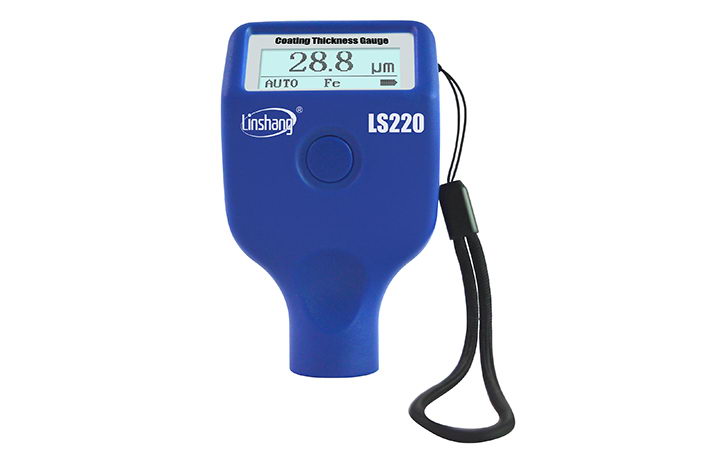 When selecting the dry film thickness gauge, you must not only ensure the quality, but also ensure the accuracy of the usage.
    The LS220 dry film thickness gauge is a host and probe integrated instrument. It is very portable. The LS220 dry film thickness gauge can complete a measurement in 0.5 seconds without calibration and its operation is simple. It adopts ruby probe, which has strong corrosion resistance and wear resistance, ensuring long-term effective use of the instrument. The instrument does not need to be calibrated. Just one button for easy operation.