Linshang- Professional Paint Coating Thickness Meter Manufacturer
Time:2019/08/26 10:13:00 Browse:437
 Shenzhen Linshang Technology Co., Ltd. has been focusing on the research and development of instrument for 11 years. It is a manufacturer integrating R&D, manufacturing, sales and service. At present, the products independently researched and developed have obtained 15 national patents and national high-tech enterprise certificates.
     The Linshang coating thickness gauge is also called paint coating thickness meter. It is an instrument specially used to test the thickness of automotive paint. It is essential in the detection of used cars. These are LS220 and LS220B. Among them, the paint coating thickness meter LS220B has the bluetooth function and can store the test data on the mobile phone by connecting the mobile phone APP. By checking the test report, the overall condition of the used car paint thickness can be distinguished.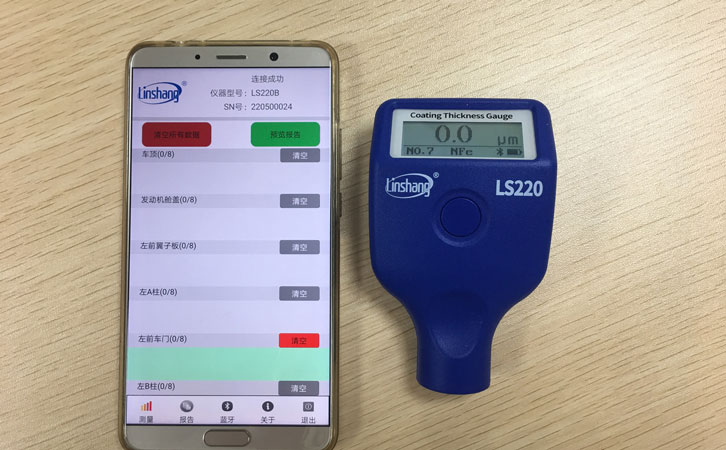 Linshang LS220B bluetooth paint coating thickness meter
   Linshang Technology provides customers with cost-effective products, timely and good pre-sales and after-sales service.
     We are always pursuing a superior customer experience, so that the company's products can truly create value for customers. In this highly competitive era, winning a good reputation is far better than the immediate interests.