UV Power Puck Provide Free Calibration
Time:2019/11/11 14:44:00 Browse:526
Linshang UV power puck is a very professional UV testing equipment.We recommend that customers send it to the factory for calibration once a year.Because various types of testing instruments are inevitably caused by dust accumulation,aging of electronic components or other problems due to poor use environment or frequent use,it is necessary to periodically send the instrument back to the factory for calibration to maintain the high precision of the instrument.After the instrument is sent back, professional calibration personnel can analyze and adjust according to the condition of the instrument to ensure the performance and high precision of the instrument.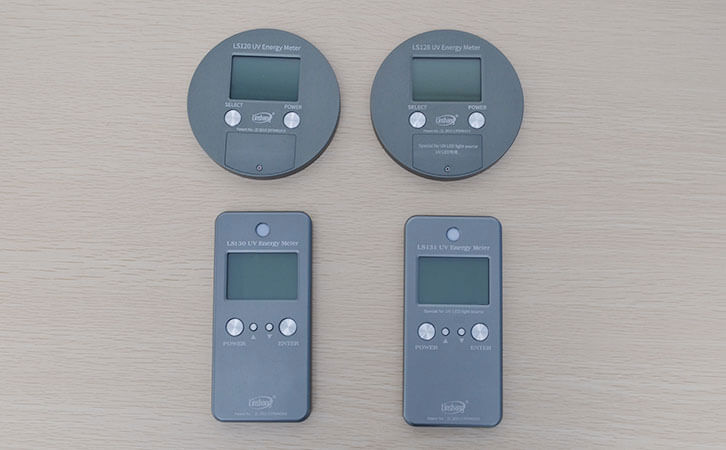 Many customers may worry the calibration charges after purchasing a UV power puck.So we will give a detailed explanation in this article.Linshang Technology instruments enjoy the after-sales service of one-year warranty and lifetime maintenance.Therefore,during the one-year warranty period,we also provide a free calibration service.The UV power puck calibration beyond the warranty period costs RMB 200 each time. (excluding taxes and round-trip shipping).
If you need to send the purchased UV power puck back to us for calibration,but you can't confirm the purchase time or provide the warranty card.Don't worry,the instrument outer box and the instrument boot display interface can see the unique SN number of the UV power puck.You only need to provide the SN number to us.We can check your purchase information by the SN number and then tell you whether to provide free calibration service.
    Linshang UV power puck has adopted advanced technology and high-quality accessories in the development and production process.Many of the instruments purchased by customers four or five years ago are still in use.And the customers will send the machine back for calibration regularly to improve the accuracy and service life of the instrument.Please rest assured to buy.