UV Curing Glue Features and UVA Light Meter
Time:2021/03/25 10:36:54 Browse:694
In the manufacturing industry, ultraviolet curing adhesives are widely used. Ultraviolet curing adhesives can be cured quickly under the irradiation of ultraviolet light with a wavelength of 365nm-400nm, so as to exert the necessary bonding strength. In particular, industries such as crystal, glass, and glass furniture require glue to be easy to handle, transparent, water-resistant and anti-aging. Ultraviolet curing glue has its own unique properties.
1. How does UV glue be cured?
The wavelength of ultraviolet rays is generally in the range of 110~400nm. The UVA light meter can accurately measure whether the energy and radiation intensity of the ultraviolet rays meet the standard. The principle of UV glue curing is that the photo initiator (or photosensitizer) in the UV curing material absorbs ultraviolet light when the ultraviolet light reaches a certain wavelength to produce active free radicals or cations. It will trigger the chain polymerization and cross-linking chemical reaction between the prepolymer and the reactive diluent, so that the adhesive changes from a liquid state to a solid state within a few seconds.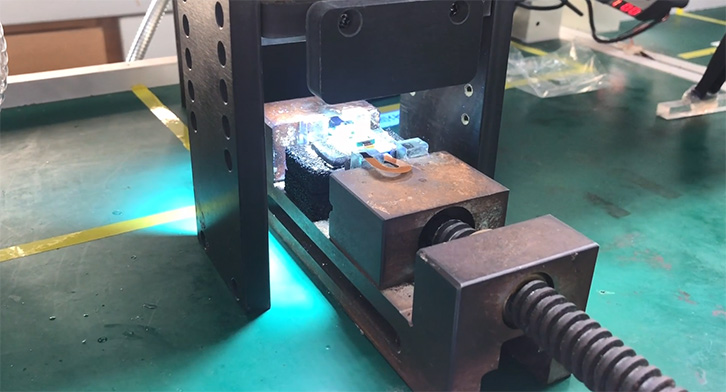 2. What is UV glue?
UV glue is also called ultraviolet curing glue and UV light curing glue. It is a one-component, low-viscosity, high-strength acrylate adhesive. UV-curing glue has a long storage time and does not contain solvents. It has the advantages of fast speed and excellent transparency, as well as good heat and chemical resistance.
Ultraviolet curing adhesive is a type of adhesive that is cured by ultraviolet light. This adhesive can be dried in a few seconds under a certain wavelength of ultraviolet radiation. The UVA light meter can accurately measure whether the energy of ultraviolet rays in the ultraviolet curing glue meets the standard. The curing rate and final curing depth of the UV-curing adhesive, including the surface drying effect of the UV-curing adhesive, are greatly related to the UV light source, the UV irradiation time and the light transmittance of the material. UVA light meter is recommended to measure the ultraviolet radiation intensity and UV energy of the UV curing light source. It directly affects the use effect and speed of the ultraviolet curing adhesive.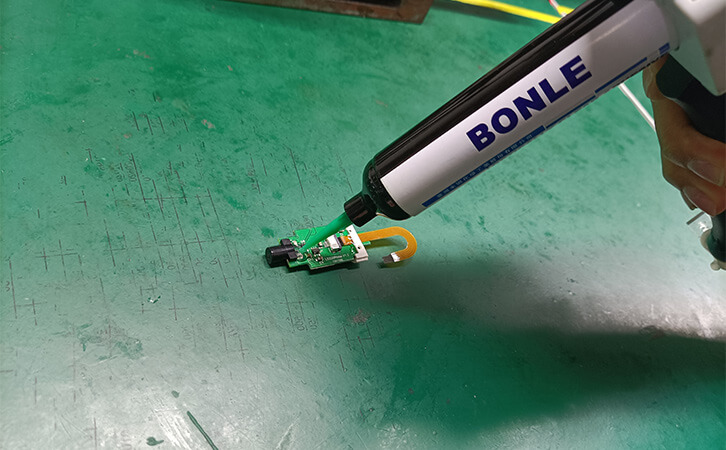 3. How to measure UV radiation?
The UVA light meter is widely used in ultraviolet curing, UV glue, UV paint, sewage, purified water sterilization treatment, etc. Most of the light sources used for ultraviolet curing belong to the UVA band. The light source types that are often used are high-pressure mercury lamps and UV LED light sources. Customers who use high-pressure mercury lamps will choose LS125 with UVA-X0 probe. If customers who use UV LED light sources can choose LS125 with UVALED-X0 probe. The instrument can measure the radiation intensity and energy of ultraviolet rays at the same time. And it can also intelligently count the maximum, minimum, average, measurement duration, etc. 
If you want to know how to use LS125 UVA light meter to test the radiation intensity and ultraviolet energy of the LED light source, please watch this facebook video: https://fb.watch/4rKqMjZF56/