Densitometer Test Mobile Phone Cover Ink OD Value
Time:2019/06/24 14:15:00 Browse:633
Linshang LS117 densitometer for sale has always been used to test the optical density of film, matte, milky white, fogged and other materials due to the unique diffuse transmission principle design. And it saves a lot of trouble for using integrating sphere to test. Linshang technology provides the densitometer for sale.
   Recently, we learned from the customer that the upper and lower parts of the mobile phone ink cover also need to test the transmittance value. Since the transmittance of the ink at that position is very low, it is more convenient name it as OD value. There are two kinds of inks, black and white and the area is not very large. So the testing requirements instruments are very high. The first requirement is that the densitometer for sale should measure white materials. The second requirement is that the aperture of the densitometer for sale should be very small. The LS117 densitometer for sale is the perfect choice. The optical path design of the diffuse transmission principle and the 2mm test source aperture fully meet the test requirements.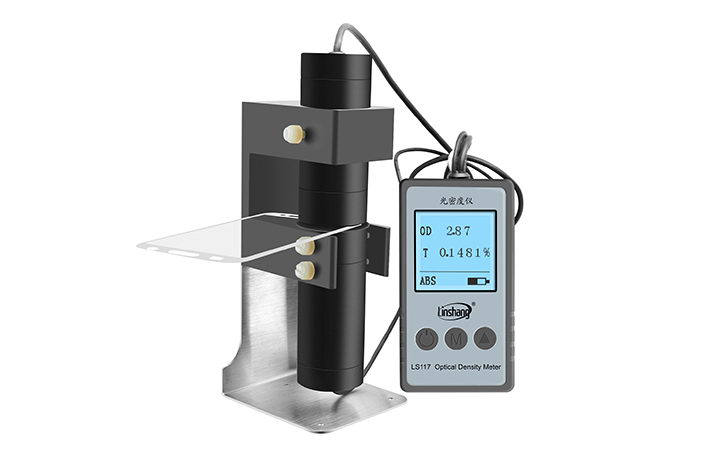 For the OD value of the phone cover ink, the cover industry may have their standards. In fact, we don't know much about the industry, but the OD value of the LS117 densitometer for sale is 0-6OD, so there is no problem in testing the phone cover.