How to Use Automotive Paint Meter?
Time:2019/08/29 10:33:00 Browse:524
How to Use Automotive Paint Meter to test the used car paint thickness?
1. Method one:
We can measure the paint thickness of all doors at the same time. Test each door at 3 points and then take the average value to get a base value. The original paint thickness is usually between 120-180 microns and then compare the tested value with the original paint thickness If the data difference is too large, the door is repainted.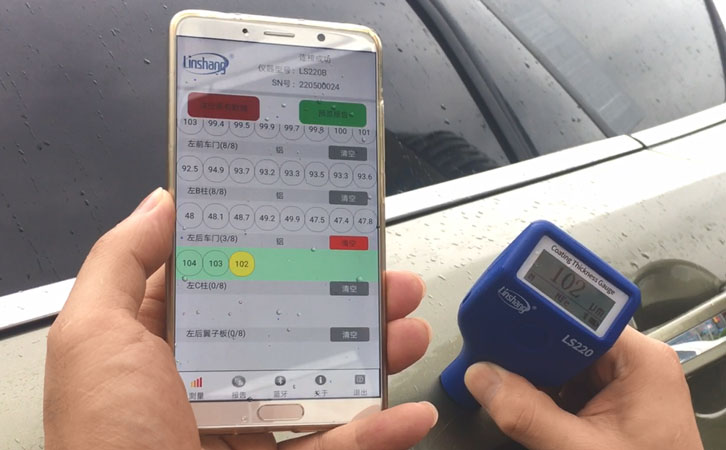 LS220B automotive paint meter
2. Method Two: 
Taking the car roof paint thickness as the reference value and measure the paint thickness of other positions. If the tested value and the original paint thickness differ greatly then the car may be repainted. 
The Linshang automotive paint meter adopt the Hall effect and eddy current principle. It won't hurt the automotive paint during the measurement. The ruby probe will ensure the accuracy. For more detailed information, please refer to the Paint Thickness Gauge Selection and FAQ.