Best Car Paint Thickness Tester For Sales
Best Car Paint Thickness Tester For Sales
From:Linshang Time:2019/08/30 14:24:00 Browse:379
When we use the car paint thickness tester, the instrument sometimes appears Fe and sometimes appears NFe. This is mainly because the instrument tests non-metallic substrate, or it is a combination of non-ferromagnetic and ferromagnetic materials.
Why will some brands of car paint thickness testers show different interfaces –Fe or NFe occasionally? 
     First possible reason:
     The car paint thickness tester test non-metallic substrate, so when testing, the instrument will switch back and forth between NFe and Fe state.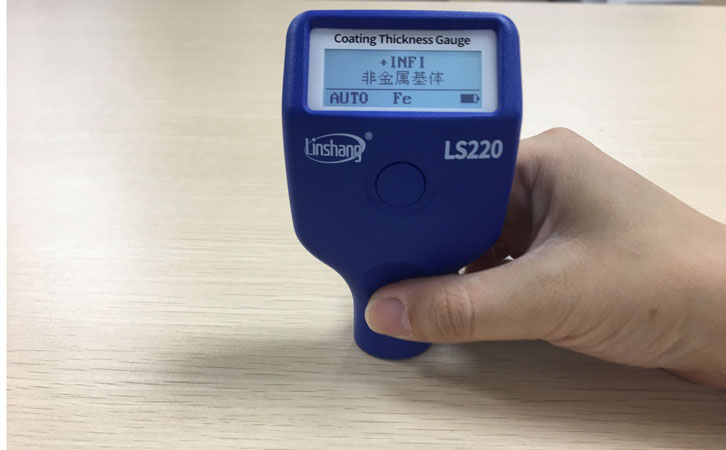 Second possible reason:
     The car paint thickness tester test the material which is a combination of non-ferromagnetic and ferromagnetic material. For example, stainless steel vacuum flasks, measured in both iron and aluminum mode, the instrument will also switch back and forth between NFe and Fe.
     Most of the car paint thickness testers on the market have no response and no test data when testing non-metallic substrates. Because the instrument does not recognize the substrate. However, when testing non-metallic substrates, LS220 car paint thickness tester will recognize it and display "non-metallic substrate" on the screen. The instrument that will automatically prompt the material is neither a metal substrate nor an aluminum substrate.
    For more information about the car paint thickness tester, please refer to https://www.linshangtech.com/tech/tech563.html
https://www.linshangtech.com/tech/tech599.html