Elcometer Coating Thickness Gauge Tester
Time:2019/09/04 09:21:00 Browse:1140
The British Elcometer was founded in 1947, initially dedicated to the production of electric pressure gauges and later began to produce coating thickness gauge testers. Elcometer paint thickness gauge tester mainly include the Elcometer 456 series, which is equipped with: straight probe, waterproof probe, micro probe, high temperature probe, right angle probe, anodized probe, PINIP probe, armored probe, remote probe, Soft coated probes, ultrasonic scanning probes, professional probes.
1. 456 series Elcometer paint thickness gauge testers 
The British Elcometer 456 series is mainly divided into 4 types: E type, basic type, standard type, advanced type. With the upgrade of the Elcometer paint thickness gauge, the price has also increased. Prices range from two thousand  to six thousand RMB. Of course, users can choose according to their own needs and price acceptance.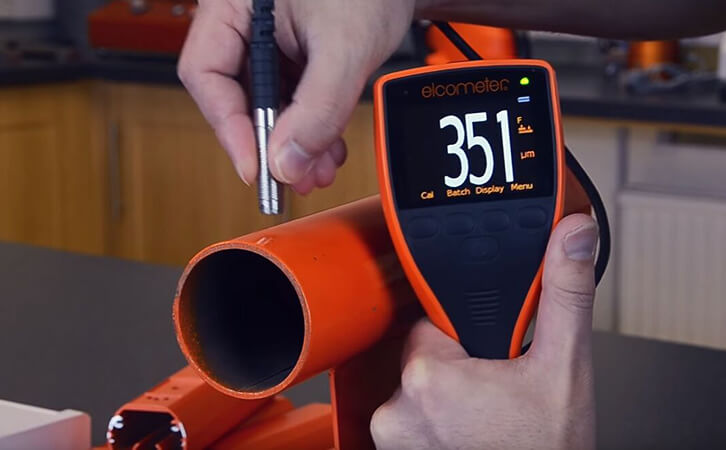 In recent years, with the rise of the Chinese coating thickness gauge tester industry, the competitiveness of the industry has increased. The quality of the Chinese coating thickness gauge tester is getting better and better. For example, the Elcometer 456 series coating thickness gauge tester is equipped with 12 probes on the main unit. Because the function of the probe is very single. 
2. Best-selling paint thickness gauge tester in China
The Linshang coating thickness gauge tester is equipped with two probes with a wide measurement range. The maximum paint thickness measurement range can be up to 5mm. The probe is dual purpose which can be used to measure the non-ferromagnetic coating thickness on ferromagnetic substrate and non-conductive coating thickness on non-ferromagnetic substrate. And we also provide excellent after-sales service.
For more information about the coating thickness gauge, please refer to  "Application of Paint Thickness Tester in Enamel Industry" "How To Choose Paint Coating Thickness Gauge Meter?" and "Film coating thickness gauge Used to Test the Paint".