Why are the Data of Different UV Energy Meters So Different?
Time:2019/11/18 14:40:00 Browse:457
Some time ago,customers reflected that the data of Linshang UV energy meter is much different comparing with the instrument they used before. The customer's previous instruments are sent to the metrology institute every year. Does it mean the data of Linshang UV energy meters are inaccurate? Actually,this is not the case.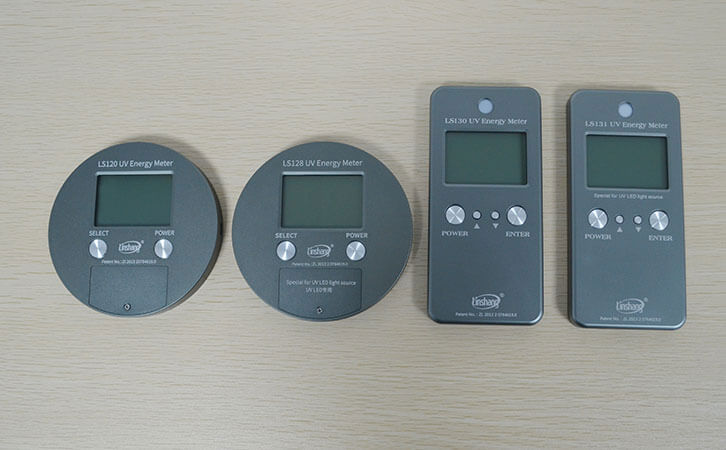 When we send the UV energy meter to the metrology institute,the metrology institute is responsible for the measurement report.Even if it exceeds the national standards,the metrology institute will still issue a test report.

The country's measurement bias for ultraviolet light is standard.The measurement data is in compliance with Chinese national standards as long as it is within ±15%.Therefore,the data measured by a UV energy meter is not accurate, depending on whether it is within the acceptable error range.

The LS120 and LS130 UV energy metersof Linshang Technology are based on national standards and must be passed.

The LS128 and LS131 UV energy meters are specifically designed for UV LED light source. At present,there is no uniform national standard for the measurement of UV LED light source in the country,so there is no quasi-inaccurate statement.
The energy measurement accuracy of Linshang UV energy meter can reach ±10%.The sampling speed is 2048 times/second.As long as it has national standards,it has passed the national standard.Our UV energy meter comes with a factory inspection report at the factory to ensure the accuracy of the measurement data.If you have questions about the measurement data of our instrument,you can send the instrument to a third party for testing.Since UV LED light sources do not have a uniform national standard,we suggest you'd better not send LED UV energy meters for inspection.
Linshang Technology is a company with good after-sales service and responsibility.If you have any problems after purchasing our company's instruments,you can contact us in time, we will be responsible for you.