Recommended Gloss Tester Brands
Time:2020/03/15 11:30:00 Browse:346
Linshang has been upgeading gloss testers for several years. Linshang instrument is cost-effective compared with many expensive instruments. Anyone who has used the Linshang gloss tester knows that the quality and accuracy of the Linshang gloss tester can be compared with BYK's gloss tester. The Linshang gloss tester price is really low, which can be described as super cost-effective instrument.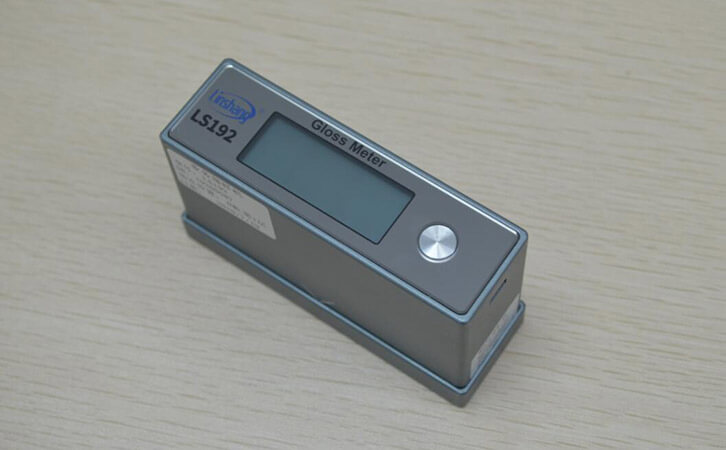 The Linshang brand has always been adhering to the customer first and manufacturing instruments that truly create value for customers. The Linshang brand not only makes good products, but also provides excellent after-sales service. Every instrument sent from Linshang comes with a letter of commitment from Linshang Technology. Linshang promises that all conventional instruments can be returned for no reason within 30 days, if the instrument is unsuitable for you. So no matter it is the quality or service of the gloss tester, the promise given by the Linshang brand is definitely worth your try. The brand of the Linshang gloss tester is also highly recommended.
Features of Linshang brand gloss tester:
1. With intelligent statistics function, automatically count the number of measurements, maximum, minimum, average, standard deviation;
2. There is no need to press the button during measurement. The measurement data is displayed immediately;
3. With temperature compensation function, allowing long-term calibration;
4. Give away computer software, which can be used online with the computer and the instrument can generate test reports;
5. The shell is made of aviation aluminum. The instrument is small and easy to carry;
The Linshang gloss tester conforms to the first class working machine in the Chinese national standard and can pass the inspection of National Metrology Institute for measurement. The instrument has a one-year warranty. The brand of the Linshang gloss tester is worth recommending.