Advantages of LS192 Glossiness Meter
Time:2019/03/29 11:28:00 Browse:847
In glossmeter field, just if you mentioned it,the well-known brand is BYK glossmeter from Germany, BYK is successful for the first time defined Glossiness Meter, and become the unification of domestic and international standards. So the price is not cheap, cheap one is almost 2,000USD.expensive one is more than 5,000USD,the instrument itself comes with a variety of functions, even the language has more than ten kinds, the operation is more complex. Now Linshang technology launched LS192 glossiness meter, qualify for do comparison test with BYK glossmeter. list below reasons will show you reasons.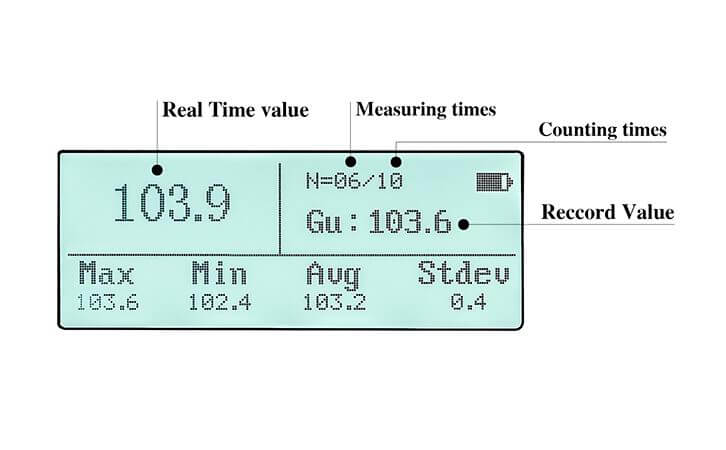 1:Real-time measuring, Putting and measuring, no need of button switch, real time display of measurement data.
       2:With kinds of measure modes:automatic measure,manually measure. single measurement, multiple metering,easily to operate.
       3:Intelligent statistical function, times count, maximum, minimum, average, standard deviation value are all synchronously shown on the display window.
       4:Instrument with temperature compensation function, measure data is stable , allowing calibration for a long period.
       5:Instruments supports USB transfer, comes with easy-link software, can be completed online with a computer and test reports.
       6:All-aluminum design, Durable .
       7:Portable and compact, can be placed in a pocket for easy carrying.
       8:Built-in rechargeable lithium-ion battery, super power saving.
       9:Can set statistical times count on the meter, 1-99 can be settable.
       10:Wide-range measure. Up to 0-1000GU
       11:Autodiagnostic standard plate,if defaced and prompt to clean.
       12:Very competitive price basic on the function and quality. LS192 Glossiness Meter sale at EXW Price 297USD.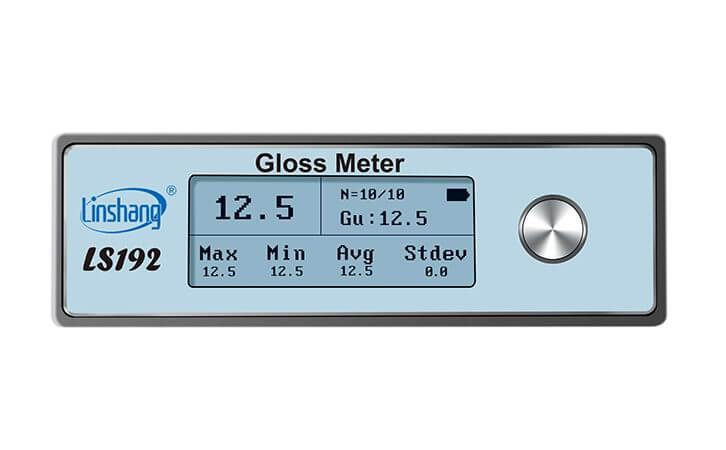 13:With high accuracy, good repeatability, good linearity.Since the technical parameters of LS192 Gloss meter conform with JJG696-2002《Mirror Glossiness Meter And Gloss Plate》and meet the requirement.of the first class working glossmeter.
       LS192 Glossiness Meter up to standards:ISO2813,ISO7668,ASTM D523,ASTM D2457,DIN 67530,GB/T9754, GB/T13891,GB/T7706, GB/T8807