Portable Coating Thickness Tester
Time:2019/06/27 14:47:00 Browse:659
The LS220 portable coating thickness tester, also known as the coating thickness gauge, is small in size, powerful in function, simple in operation and high in precision, and is completely consistent with the German Qnix coating thickness gauge data.
Customers often ask us why we have not developed a coating thickness tester. The trust of the customer has made Linshang Technology full of confidence, which took two years. So far, Linshang has developed and produced a series of coating thickness testers. It is worthy of pride that the new portable coating thickness tester LS220 has been sold and trusted by the majority of users.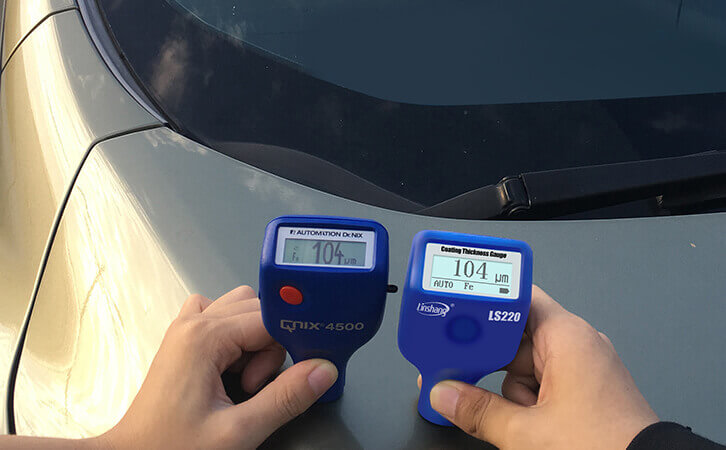 Here are some of the features of this portable coating thickness tester.
High precision: The measurement range is 0-2000um, accuracy: ≤±(3% reading +2um), and the measurement data is consistent with the test data of Qnix coating thickness tester.

Powerful function: coating thickness tester LS220 can non-destructive measurement of the thickness of the non-magnetic coating on the magnetic substrate and the thickness of the non-conductive coating on the non-magnetic substrate.

Simple operation: the test interval is 0.5 seconds, no calibration is needed when using, only zero adjustment, only one button, the operation is very simple.

Small size: the host and probe integrated design, small size, easy to operate and carry.

Long-term use: the probe of the portable coating thickness tester uses a ruby probe, which is extremely wear-resistant and corrosion-resistant, which can ensure the long-term effective use of the instrument.
For more product information, please refer to "LS220 Coating Thickness Gauge"