Simple And Easy-To-Use Glass Thickness Meter
Time:2019/02/27 18:14:00 Browse:848
How to measure glass thickness? There are a lot of tools to measure the thickness of the ordinary glass, more choice such as use rules, vernier caliper etc., and measuring via use ultrasonic thickness gauge may not hurt surface. What is the most simple and convenient way? For measuring installed insulated glass, and it with thick window frames , It's is clearly not practical to use tool that mentioned above.
In our company, there are two digital glass thickness meters that principle is laser reflection. special for measuring installed glass or insulating glass, LS200 glass thickness meter is able to measure single glass, double glazing, or insulating glass. But data reading completely rely on the reflection of the laser cursor, laser fades if more layers of glass, the data reading will be affected. It won't show clearly while sunshine. In addition it's not so accurate of scale reading way, Have to estimate which after the decimal point.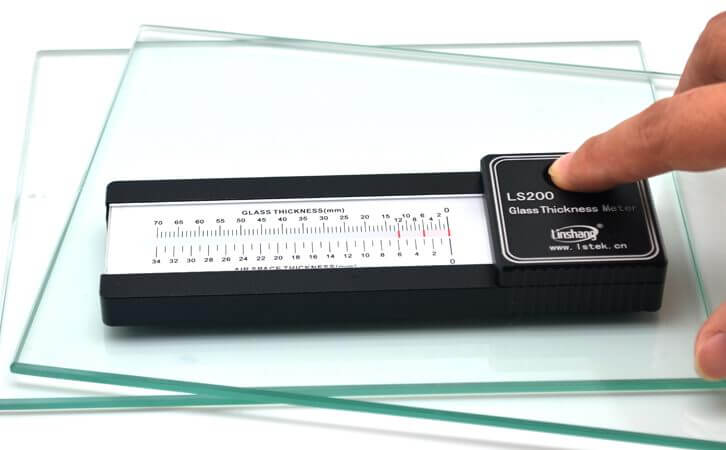 In order to upgrade existing instrument, in 2018,we released LS201 digital glass thickness meter,a new digital glass thickness meter, LCD screen display, the accuracy can be reached ± 0.1mm, Measuring range: Glass Thickness Scale 70mm, Air Space Scale 45mm. not only easy reading, data is more accurate. Most important is, test and reading not  been affected under strong light, And not affect for strong reflection LOW-E glass measuring. Use 4 AAA alkaline batteries power supply.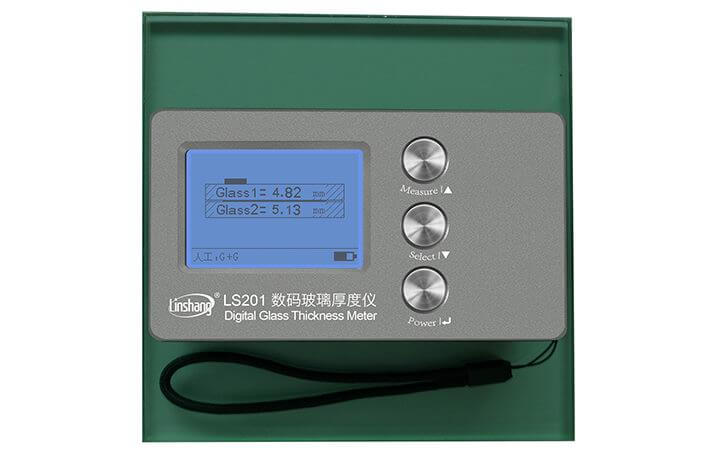 Simply operation, press the button to hold data. The price of the LS201 digital glass thickness meter is just US$545.Welcome to contact customer service.