UV Light Meter for Ultraviolet Tube Radiation Intensity Monitoring
Time:2019/10/18 13:50:00 Browse:507
The UV lamp will have an aging decay as time went by, so the radiation intensity of the UV lamp will gradually decrease. This article will mainly introduce some of the UV light meters that can be used for the monitoring of the UV lamps radiation intensity.
UVC-band UV germicidal lamps are often used in disease control centers, pharmaceutical factories, hospitals, etc. But to achieve a certain sterilization effect, it is necessary to meet the minimum ultraviolet tube radiation intensity standard; UVA-band UV lamps are often used for curing, exposure, etc. In the process, the reduction of the radiation intensity of the ultraviolet lamp also causes incomplete exposure or curing, so it is necessary to periodically detect the irradiation intensity of the ultraviolet lamp using a professional UV light meter.
1. LS126C germicidal lamp UV light meter
The LS126C UV light meter has a spectral response range of 230-280 nm and is mainly used to detect low-pressure mercury lamp and germicidal lamps with a peak wavelength of 253.7 nm. The instrument can record up to 600 minutes and can transfer real-time data to the mobile APP via Bluetooth. Users can export the test data to the computer software and print the test report after the test is completed. Real-time monitoring of the UV lamp luminous power through the mobile APP.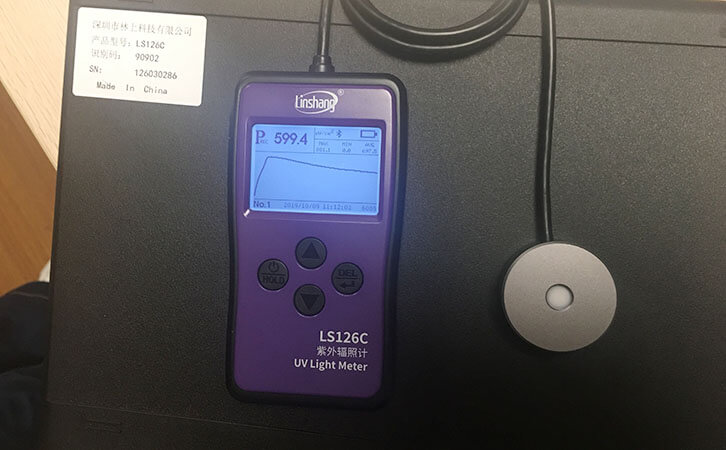 Features of LS126C UV light meter:
1) The instrument can automatically calculate the maximum, minimum, average and real-time values of the radiation intensity during the test.
2) The instrument can automatically generate radiation intensity versus time graph
3) The instrument is equipped with computer software, which can export data to the computer via USB cable and print test report.
4) Support Bluetooth transmission, you can monitor the radiation intensity change of UV lamp in real time on the equipped mobile APP
2. LS129 online UV light meter
The LS129 UV light meter is a very compact probe that can be used to meet the needs of real-time online detection of UV radiation intensity.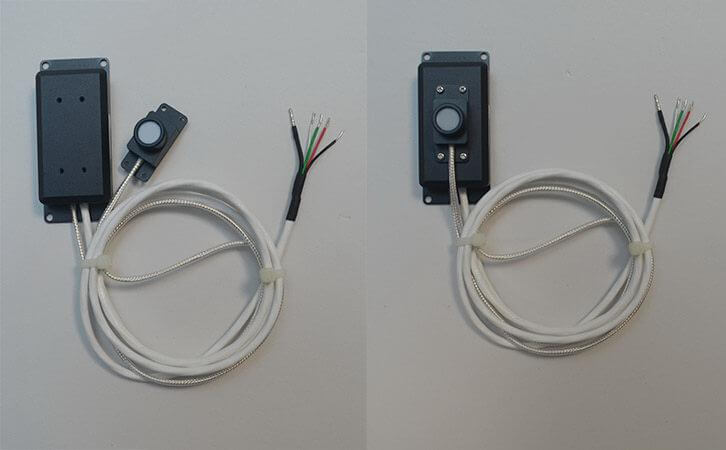 Features of LS129 online UV light meter
1) A variety of bands are available to monitor the intensity and energy values of three different UV sources, UVA, UVALED and UVC.
2) With standard RS485 communication interface and MODBUS communication protocol, the probe can communicate with PCL, computer and man-machine interface through certain technology to realize online monitoring.
3) The LS129 probe actually contains two parts, the detector and the controller. When it is needed for measurement in a small space, the detector can be disassembled and used more flexibly.
4) Equipped with a high temperature line of 200 degrees Celsius for long-term monitoring
The above are two UV light meters for the monitoring of the UV lamps radiation intensity independently developed and produced by Linshang Technology. Of course, in addition to these two instruments, we also have a variety of UV light meters for you to choose. Please contact our technical service staff for details!