Linshang LS126A Ultra-small UV Light Meter
Time:2019/04/12 20:57:00 Browse:871
Many customers reflected that the they need UV light meters with small probe. So they can place the probe in the narrow place of the machine when testing.
Linshang Technology as a UV light meter manufacturer has been collecting customers' advice all the time and constantly improve the product quality and customers' experience.This time, Linshang Technology has launched new product-LS126A which has a ultra-small probe to measure the narrow space.
LS126A UV light meter is mainly used for the intensity and energy measurement of UV-A band ultraviolet LED light source. The UV-A band LED light sources mainly include 365nm, 375nm, 385nm, 395nm, 405nm and other bands, which are mostly used in curing, exposure and other industries.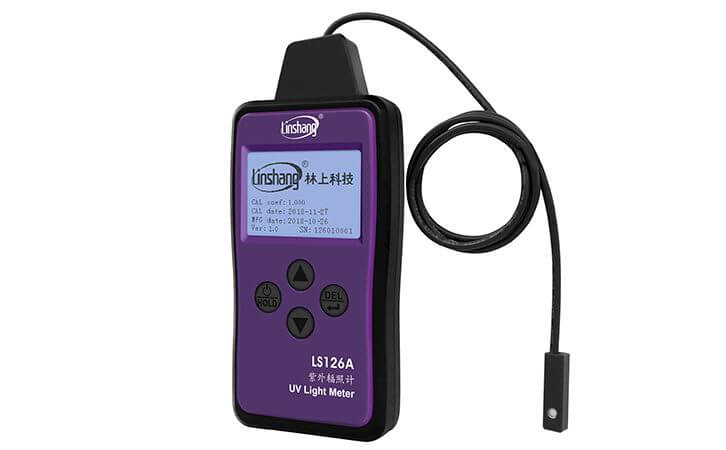 LS126A Ultra-small UV light meter is a new product of Linshang technology, the biggest feature of this instrument is the use of ultra-small probe design, probe width is only 7.2mm, the diameter of the test hole is 3mm, and has a high-speed sampling speed. This UV light meter has folowing advantages: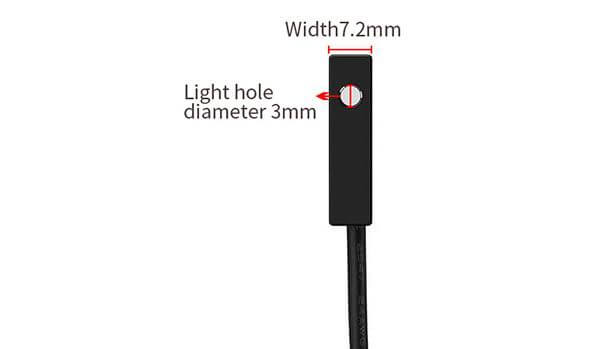 Ultra-small probe :width-7.2mm, diameter-3mm

High-speed sampling speed.

With 2000 Times/second sampling speed

Spectral response is 340nm-420nm, and calibrated to 395nm LED light source

Power measuring range: 0-20000mw/cm2

Units can also be switched between mW/cm2,W/cm2 and W/m2.

Measure power and energy
All above is the features of the LS126A ultra-small UV light meter of Linshang technology, looking forward to your valuable advice.If you need to test the curing LED light source in wide sapce, we also recommend Linshang LS128 UV energy meter and LS131 UV energy meter.