Classification of Linshang Solar Film Transmission Meter
Time:2019/03/29 15:03:00 Browse:748
Linshang technology focus on solar film transmission meter for ten years, the products has been constantly upgraded, now we have more than 10 kinds of solar film transmission meter, and most instruments can simultaneously test UV rejection rate, infrared rejection rate and visible light transmittance, which also includes a instrument can test SHGC value.
       According to the appearance of the product, we divide these instruments into four types, one-piece, split-type, insulated demonstration boxes and demonstration kits.
1. One-piece instrument (       One-piece solar film transmission meter can be directly placed in the solar film, glass and other materials. The IR power meter and the UV power meter can test the IR/UV intensity and the barrier rate of the material.
       1) Solar film only: LS160,LS160A
       2) IR/UV intensity and the rejection rate:  LS122,LS123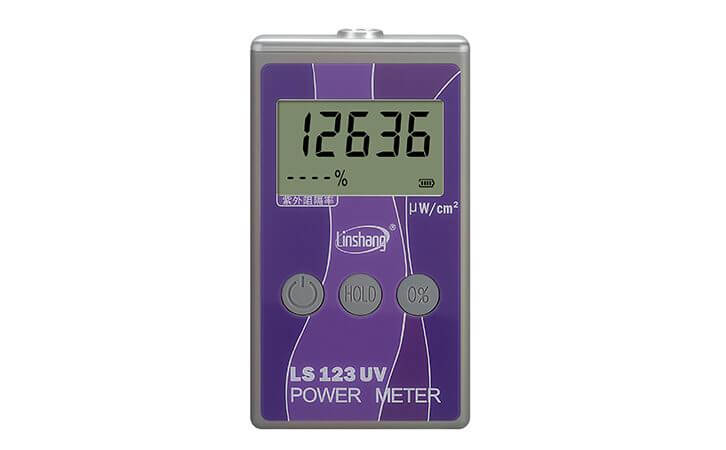 3) Suitable for most metallic films: LS160A,LS162A,LS180,LS182
       4) Suitable for most endothermic films: LS160,LS162,LS181,LS182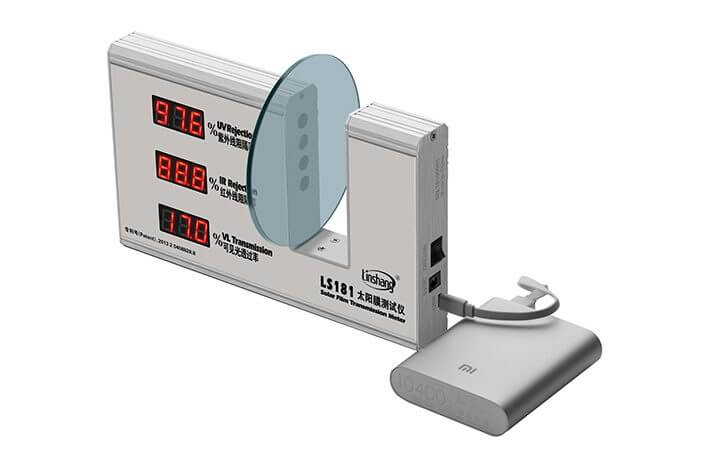 5) Universal: LS182 solar film transmission meter (It has three kinds of gears, can test both endothermic and metallic film)
       6) With SHGC value: LS182 can test the solar heat gain coefficient.
2. Split Instrument (       Split instrument consists of two parts: the main engine and the secondary machine.It has a built-in magnet, can be adsorbed on both sides of the installed glass, It's more suitable for car front glass and curtain wall glass.
       1) Suitable for most endothermic films: LS110A split transmission meter (IR peak wavelength 950nm)
       2) Suitable for most metal films: LS110H split transmission meter (IR peak wavelength is 1400nm)
       3) Suitable for traffic police force and car inspection station: LS110 (With 380-760nm white light , in accordance with CIE visual function)
3.  Insulated demonstration box (About 13kg)
       It is used to demonstrate the insulating properties of materials
       1) LS300 solar film temperature meter: Can display the real-time temperature and the temperature difference before and after turning on the IR lamp
       2) LS301 solar film temperature meter: Can display the real-time temperature and the heat heat insulation rate of the material (IR rejection rate) before and after turning on the IR lamp
4.  Demo Kits (About 8kg)
       It can be used to demonstrate the thermal insulation and UV resistance of the material, equipped with two power meters and glass radiometer.
       1) FS2150 sales kits: Demonstrating material's barrier properties to infrared and ultraviolet and reflections properties to infrared rays (equipped with 150W Philips infrared light)
       2) SK1150 sales kits: Demonstrating material's barrier properties to infrared and ultraviolet (with 150W Philips infrared light)
       3) SK1250 sales kits: Demonstrating material's barrier properties to infrared and ultraviolet(with 250W Philips infrared light, the IR irradiance is higher than 150W infrared light)